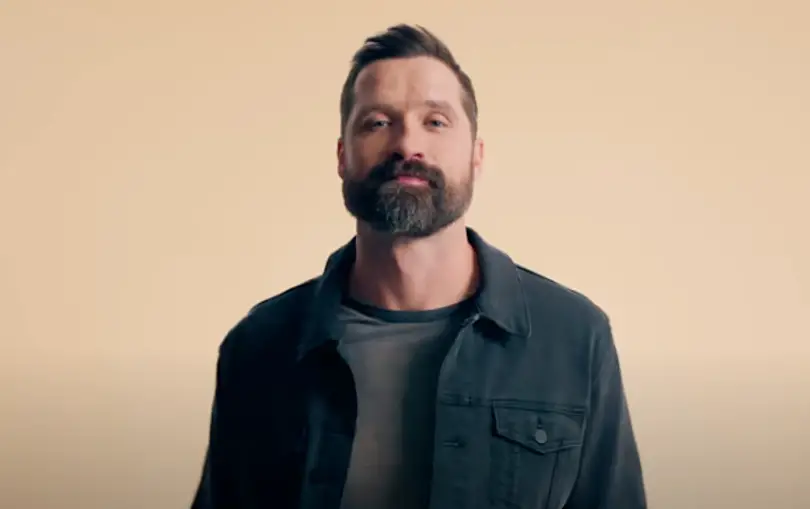 Walker Hayes got a little help from a local company to film the video for his current single, "AA." Fox 17 shared a video of Hayes driving a tractor in downtown Nashville, compliments of The Nashville Company, a popular party tractor company.
"We just used The Nashville Tractor, that big ole red bada** machine right there, just rolled up and down Broadway," Hayes told Fox 17. "We weren't saving horses and riding cowboys; we were trying to stay out of AA making a sweet vid."
Watch Hayes driving the large tractor here.
Hayes also shared a video on TikTok of him line-dancing to "AA" with a group of people, hinting that they were filming that for the "AA" video as well.
"AA" is from Hayes' latest Country Stuff the Album project. The 42-year-old wrote the song with Luke Laird and Shane McAnally.
"It was funny: three recovering, alcoholics, writing the truth," Hayes reflects to Everything Nash. "Just saying, 'I'm just trying to do these things in life that I fail at all the time. But I'm trying, and that's what I'm up to.' That's how that song came about. I walked in the room and 'Fancy Like' was just on a rocket. Luke just laughingly said, 'Man, how are you? What are you doing? How is it going?' And I said, 'Man, I'm just trying to stay out of AA.' He said, 'Let's go. You write that down.' And that was the conception of 'AA.'"
Hayes has been sober since 2016, an impressive feat for someone who once drank every day. Still, while grateful for his sobriety, the Alabama native admits it doesn't always come easy for him.
"I often wonder, like in Heaven is the beer really good, and if you drink it, are you satisfied with just one, 'cause you don't need to be drunk?' Hayes ponders. "There's nothing to cope with. I have a song on one of my 8 Tracks called 'Wish I Could Drink.' One day my kids are gonna turn 21, and I can't have a beer with them. Will it kind of hurt when I watch them? And I  think, 'Man, I hope you don't have that me in you.' I think about that all the time. I wish I could do anything responsibly. I'm really such an addictive personality. I think part of that is why I was still here in Nashville for this to even happen is I couldn't put the guitar down."
Hayes is currently on his The Fancy Like Tour. Purchase Country Stuff The Album and find tour dates at WalkerHayes.com.