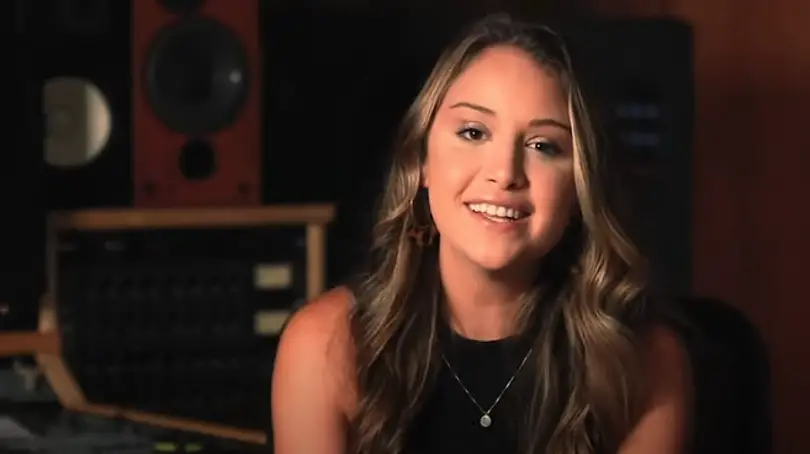 Alexandra Kay is quickly making a name for herself in country music, both on social media platforms, including TikTok, and performing in front of massive crowds, night after night, while serving as the opening act on Tim McGraw's McGraw Tour 2022.
The Illinois native, whose videos have garnered almost 43 million likes on TikTok alone, rose to fame while performing covers of some of country music's classic hits, but she is also a talented writer, recently releasing her self-penned "That's What Love Is," written for her 2021 wedding to Indiana Touchette. While some aspiring artists learn the craft of writing to gain more success, Kay's reason for writing her own songs was much more personal.
"The whole reason I started writing is because I was going through some really, really dark things," Kay explains in a video shared on social media. "People say music is my job. But, I didn't choose music as my job. Music chose me."
Never.. ever.. getting used to this. NEVER taking these moments for granted. Thank you for an amazing weekend OH, NJ and NC! pic.twitter.com/fhewNtAYkZ

— Alexandra Kay (@_alexandrakay) May 23, 2022
"I'm not the kind of artist that can just riff," she adds. "But I can sit down and I can write you something that I feel, and make you feel too."
Kay was on her way to pursuing another career path, when one moment in high school changed the entire trajectory of her life.
"I remember having a moment in high school where I was watching one of the girls performing in a rock band sing a Paramore song," Kay recalls to Sounds Like Nashville. "I remember just watching her and how she captivated the crowd and feeling like I really wanted to do that."
Kay has appeared on both The Voice and American Idol. Although she didn't make it to the end on either of the reality TV talent competitions, it was being told she wasn't going to win that inspired her to succeed.
"My mom forced me to go for the American Idol auditions in 2011," Kay recalls. "I didn't want to go and remember trying to make every excuse to get out of it. I ended up going, making it through three rounds [and then getting cut]. There's nothing that lights a fire in me like being told that I can't do something or being told 'no.' As soon as I got eliminated from that show, I was on this full throttle. That's when I made the decision to not go to college and take myself off scholarships I had worked so hard for, and take a couple of years off to pursue music. It was very scary wondering if I made the right decision for the first few years but now, I definitely think I did."
Find music and tour dates at AlexandraKayOfficial.