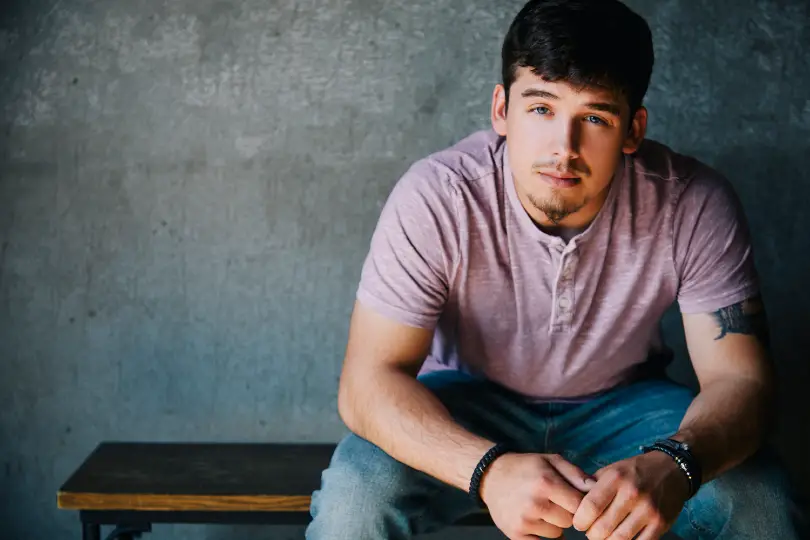 Noah Thompson is having a whirlwind few weeks. The 20-year-old released his first single, "One Day Tonight," via BMG and 19 Entertainment, shortly before he was crowned the Season 20 winner of American Idol. The former construction worker, who once thought he wasn't talented enough to make it as a singer, still can't quite believe he gets to put his voice and name behind such a powerful song.
"I fell in love with 'One Day Tonight' as soon as I heard it, just by the sound of the melody," Thompson says of the song, which was written by Jared Griffin, Trannie Anderson and Brett Sheroky. "The lyrics are beautiful, the song has so much meaning and it is also so catchy! Can't believe I get to sing it, to be honest, it blows my mind. I hope so many people love it just like I did when I first heard it!"
The song, which says in part, "She wants a wedding in September / Save up all winter / Spend our summers in a fix 'er upper in Denver / She wants a girl and a boy / And a old dog named Ole Roy Lord I hope this old boy can give her that life / So go on girl / Pour a glass of wine / And dream aloud, talk about / One day tonight," will likely be part of a new album Thompson is currently working on, since part of his prize for winning includes a record deal.
"One Day Tonight" quickly shot to the top of the iTunes chart after he won American Idol — a success the Kentucky native admits he hasn't quite been able to absorb.
"I think it is still sinking in," he told Fox Lexington. "I feel so blessed and great to be home and I get to see my family for a little bit and take this all in, this is a big thing for all of, us not just myself,"
Thompson may not have expected to win Idol, but that is exactly why judge Lionel Richie says he won.
"I can't tell you how many times he woke up every night and went, 'I can't believe I'm here.' And I go, 'You got to start believing, son,' " Richie told People. "Well, [after the finale], I walked up to him and said, 'You want to tell me that now?' But it's that humble giant that you're looking for that works every time."
Download or stream "One Day Tonight" here.