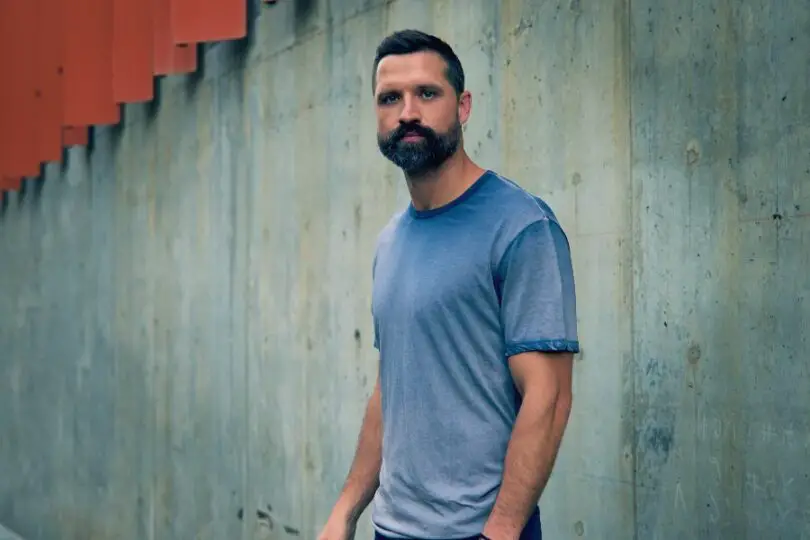 Walker Hayes has landed on the top. The country music singer is celebrating his first No. 1 hit, with "Fancy Like," a song that became a viral hit thanks to TikTok. The song also landed in the Top 5 on Billboard's Hot 100 chart as well.
"Country radio, you hung the moon," Hayes says. "This is the 'we did it' moment for Laney and me. No matter what I say, you won't be able to know how grateful I am. Thank you for a hundred chances…now I'm Fancy Like No. 1!"
It was Shane McAnally, Co-President of Hayes' Monument Records, who signed Hayes, refueling a dream that Hayes had all but given up on. After an earlier deal on Capitol Records failed to produce any hits, Hayes got a job at Costco, where he was barely able to make ends meet for his growing family. It was an encounter with McAnally that changed both of their lives, forever.
"When Walker Hayes walked up to me at Smoothie King almost seven years ago, he hoped I would change his life, but he ended up changing mine," McAnally says. "I have learned more about perseverance and passion and heart from him than any artist I've ever known. I am so glad to see his name at the top of the chart where it has always belonged."
Hayes and his daughter Lela performed the now-famous "Fancy Like" video, which was filmed by his wife, Laney. After spending years trying to craft and orchestrate his career, the 41-year-old admits it is a bit ironic that his biggest hit — by far — happened by accident.
"The vocal that's on the track is the vocal that I cut at home that day,' Hayes tells Ad Age. "When you talk about bringing people together, when I think about creators, when the world is where it is right now, we all just desperately feel hopeless, but artists just want to help. You truly think to yourself 'How can I write something to help people?' You don't think a song about Applebee's is going to be medicine that everybody needs, but you just want to help.
"I was home longer than I've ever been home in my life and that's what this song is about," he adds. "It is what we do as a household, as a couple, and I doubt I would have written that song if I had been gone doing shows. It came out of a special place and a special headspace. The song is a great distraction from all the division going on in the world."
Hayes just dropped a new song, "U Gurl," inspired by Laney. He will embark on his Fancy Like Tour in January. Find all of Hayes' music and tour dates at WalkerHayes.com.