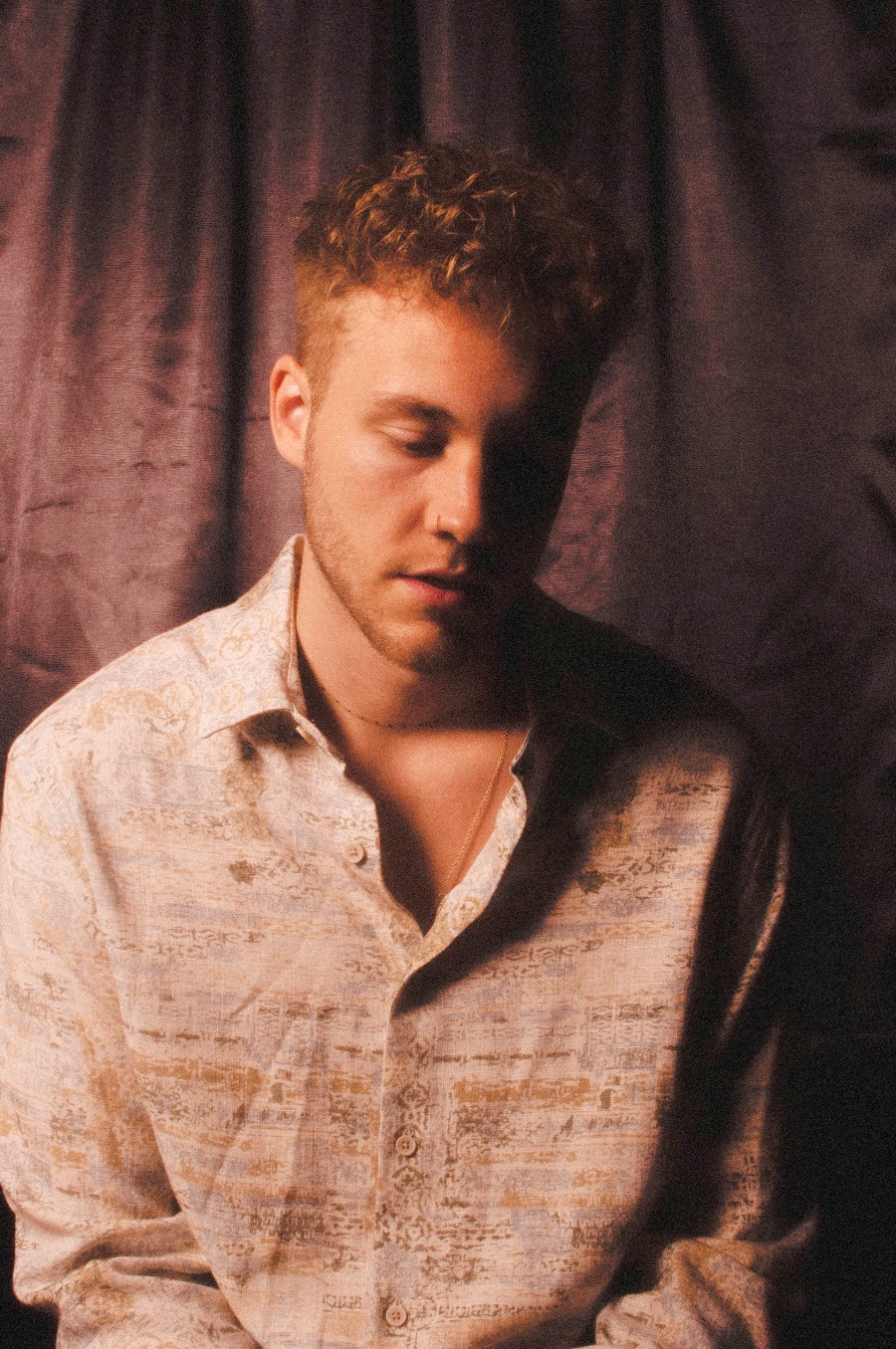 Hunter Metts made it into the Top 10 on Season 19 of  American Idol, wowing the audience week after week with songs like "Chandelier," "I Can't Make You Love Me," "You'll Be In My Heart" and more. For Metts, who worked in computer coding before appearing on the show, just getting to audition in front of Luke Bryan, Lionel Richie and Katy Perry was already a dream come true.
"Going into that room, it's kind of like this big unknown, where you just kind of hope for the best," Metts tells Everything Nash. "You do have some sort of confidence in yourself, like, 'Okay, at least maybe I can do this. Maybe this works out.' But for me going into that room, it was a very, very big risk in my mind. It felt like a mountain just to get to that room. It felt like something to overcome. Walking in was nerve-wracking and  exciting. Seeing the judges was fun, and a moment I'll never forget."
Metts would have auditioned sooner, except his sister worked for Disney, which is owned by ABC, making him ineligible to compete. But while he wasn't able to audition for American Idol, he did establish another career for himself, one that he also enjoyed.
"After high school, I went to a school called Nashville Software School," Metts shares. "It's local, and it's an intensive program. It teaches you everything you need to get a job in software development or coding. And so I did that for, it would have been two years that fall. And then the Idol thing worked out, so I decided to stop."
After his time on American Idol, Mets dove right into making music full-time, including honing his craft as a songwriter.
"During the show, me and some of my best friends who are also super musically talented, we booked a cabin in Tennessee," Metts recounts. "I write songs. I've written songs for so long, and so we chose our favorites. We went to the cabin and we recorded them. As of now they're being finalized. So we have a record; we have material from that. From there, it's just building shows, and giving people a really, really cool experience live that hopefully blows their expectations."
Metts might have been on a major reality TV talent show, but he knows that in many ways, his hard work is just beginning. Fortunately, the rising star is willing to work however hard he needs to, in order to make his dreams come true.
"I'm just putting the time in, and all the work, to play your cards," Metts acknowledges. "It feels like in music, it's hard to get any cards to play, if you will, or any traction. So, it's just all been this very strategic thing of, 'Okay, now we have this and this and this. So we have a shot at it.'"
Metts, who released "20,000 Kisses" following his time on American Idol,  has yet to sign with a record label, but says he would if the right opportunity presented itself. For now, he is working as hard as he can so he can continue making music for years to come, with or without label support.
"If it makes sense for someone to come along, then I'm more than open to that, but I think that's been a big focus, to try and make this dependent on myself, and the people that I can trust around me," Metts says. "We can still do it regardless of a massive label or not."
Metts is also working on performing as much as he can, including a show at the historic Franklin Theatre this Sunday, August 8.
"It's actually the first time I'll be back on stage, which is really cool," Metts reveals. "It's with the same guys that I recorded these songs with; they're all the songs from the cabin. I'm really excited to showcase those for the first time. There will be a few that I've done before and then a few from the show. It should be a really special experience. And I really cannot wait to just get in front of fans and people who have supported me the last six months."
Get tickets for Metts' Franklin Theatre concert here, and keep track of updates at HunterMetts.com.