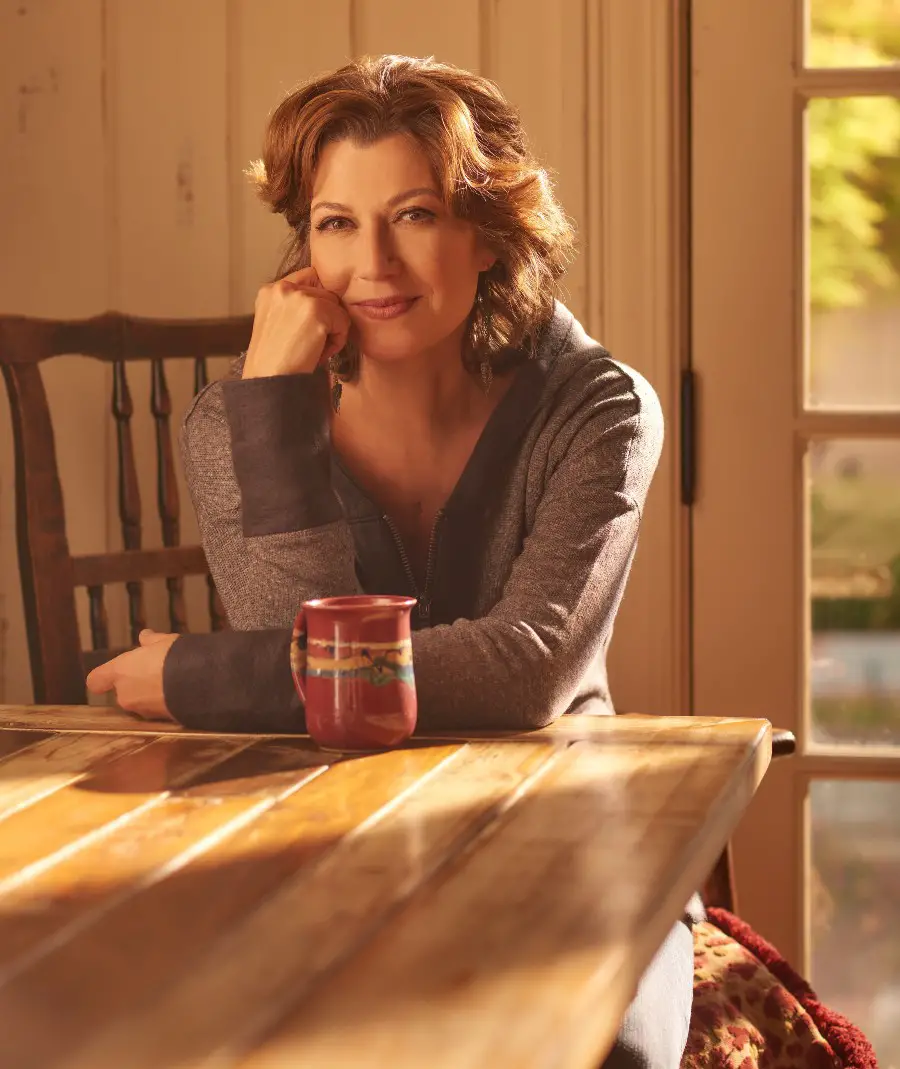 In 1991, Amy Grant released her ninth studio album, Heart in Motion, which quickly launched her into superstar status. The 11-track record, which included hits like "Baby, Baby," "That's What Love is For," "Every Heartbeat" and more, sold more than five million copies, and earned her four Grammy nominations, including for both Album of the Year and Record of the Year.
To celebrate the milestone anniversary, Grant just announced she will release a double-disc anniversary edition of the iconic album, which will include both never before heard tracks and updated remixes of some of Grant's biggest singles from the project. In addition, the record will be available for the first time on vinyl.
"How could 30 years have flown by so quickly?," Grant reflects. "Doing this commemorative project has been so much fun — going through old photographs, reconnecting with so many people who were part of the original project, sharing memories and rediscovering the music that made it and the music that didn't. I hope people enjoy listening to what we have put together."
Grant had no idea when she released Heart in Motion that the album would have such an impact on her life and career.
"Without a doubt, even if I had never continued singing, what I experienced was a much larger platform than I ever had," Grant reflects to Forbes. "And honestly, at 60, I think about all the things that I'm able to do…that I get to be an influencer for change. What gives me that leverage is the platform that came from that record. It was that big—which is the still same music, still the same girl singing it. I think that has enabled me to continue having a voice and some kind of influence."
Heart in Motion 30th Anniversary Edition will be released on July 9, with pre-orders beginning on June18. See a complete track list for Heart in Motion 30th Anniversary Edition below, and find more information at AmyGrant.com.
Heart in Motion 30th Anniversary Edition track list.
DISC 1
Good For Me
Baby Baby
Every Heartbeat
That's What Love Is For
Ask Me
Galileo
You're Not Alone
Hats
I Will Remember You
How Can We See That Far
Hope Set High
DISC 2
Don't Ever Want to Lose It (Wind In The Fire)*
Stand By Me*
Heart In Motion Medley
Good For Me demo
Baby Baby (7 inch Heart In Motion mix)
Every Heartbeat (Steve Bishir edit)
That's What Love Is For (Demo)
Ask Me (7 inch Mix)
Baby Baby (12″ Heart In Motion Mix)
Galileo (Rough Mix)
I Will Remember You (Rhythm mix)
Good For Me (12″ So Good mix)
Every Heartbeat (Heart and Soul edit)
Day And Night*
Baby Baby (7″ No Getting Over You mix)
Good For Me (12″ mix)
*New