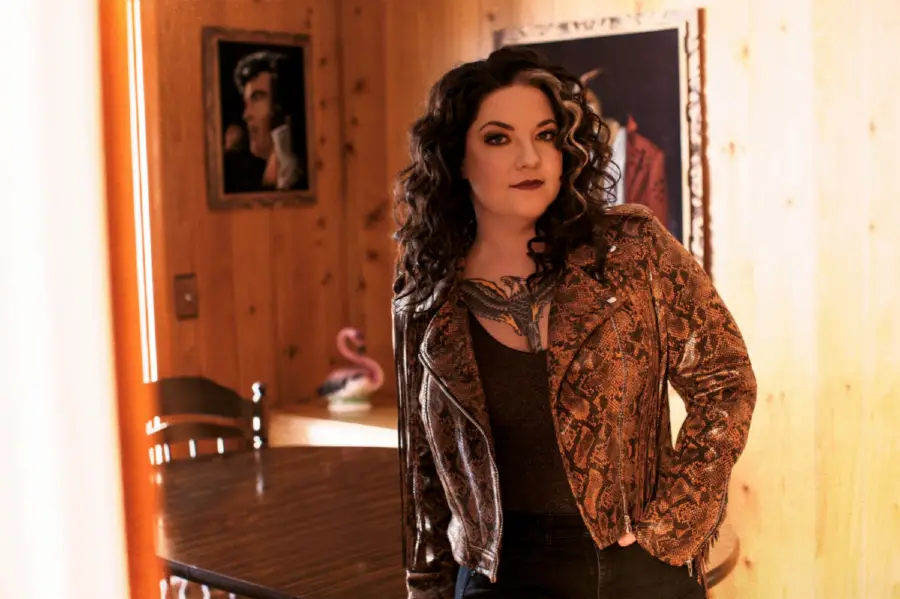 Everything Nash has an affiliate partnership with Amazon Music. By making a purchase via links on this page, we may receive a small commission, at no additional cost to the consumer or artist.
Ashley McBryde, Brett Eldredge, Chris Stapleton and Little Big Town all put out killer albums last year, and their hard work didn't go unnoticed. The four country acts each saw their recent records on Esquire's prestigious list of Top 30 Albums of 2020.
Ashley released Never Will in April, and right away the 11-track record made people take notice. The bold album, which includes a trilogy of songs with a story: "One Night Standards" "Martha Divine" and "Hang in There Girl," proved Ashley was unafraid in the face of the ever-changing country music format.
"McBryde's 2018 debut, Girl Going Nowhere, announced a new heartland rock force to be reckoned with, and if she'd just done more of the same here, chances are she would have still made this list," Esquire boasts. "Instead, she went further. With ace explorations of bluegrass ('Velvet Red'), Fleetwood Mac-esque uplift ('Never Will'), and bone-rattling rock ('Voodoo Doll'), McBryde's slinging whisky while her peers sip soda."
It had been a little more than three years since Brett released an album, but Sunday Drive was more than worth the wait. The 12-track record, written almost entirely by Brett, showed he was still willing to reinvent himself — and bare his heart in the process.
"The voice of a crooner in the body of a bro-country star, Eldredge has always seemed to have more depth than his peers, and on his fifth album he proves it," Esquire acknowledges. "It's got more of a 1970s Laurel Canyon vibe than a 2020 Nashville, a vulnerability that perfectly suits this challenging year. At its heart, a stunner of a title track Eldredge first heard as a demo more than a decade ago as an intern at Universal Music and kept in his back pocket until his voice grew into it. If 'Sunday Drive' doesn't reduce you to full shoulder-action sobs, your soul is in grave danger."
Chris released Starting Over in November, working on it while he was home during the coronavirus pandemic. Known for his own unique spin on music, which spans genres, Starting Over proved that the 42-year-old can do just that, as many times as he wants.
"Chris Stapleton is a master at beginning again," Esquire says of Starting Over. "His 2015 breakout—which a half decade later remains one of the highest selling country sets of the year, as it has every year since its release—came following a full reinvention from bluegrass bandleader and mainstream scribe to outlaw king. And while his 2020 set isn't such a dramatic departure, the aptly-titled LP offers a compelling, undeniable narrowing in. Across 14 songs he offers a masterclass in blistering soul, rock n' roll swagger, and big time singing. Turn this one all the way up."
Little Big Town's Nightfall came out in January, and was expected to be accompanied by a massive tour. Still, even without much fanfare or promotion, Nightfall, the group's ninth studio album, stands out above the rest.
"In a town that too often rewards youth and young manhood, Little Big Town has become perhaps the most revolutionary mainstream Nashville act," Esquire says. "The foursome—made up of two women and two men, all in their late forties or fifties—challenge the genre with dark, emotionally complex lyrics and, in an era where programmed beats and hip-hop swagger reign supreme, honeyed, four-part harmonies laid over classic pop- and singer-songwriter arrangements."
Other artists whose albums made the list include Jason Isbell and the 400 Unit, with Reunions; Taylor Swift's Folklore; and The Chicks' Gaslighter. See the complete list at Esquire.com.