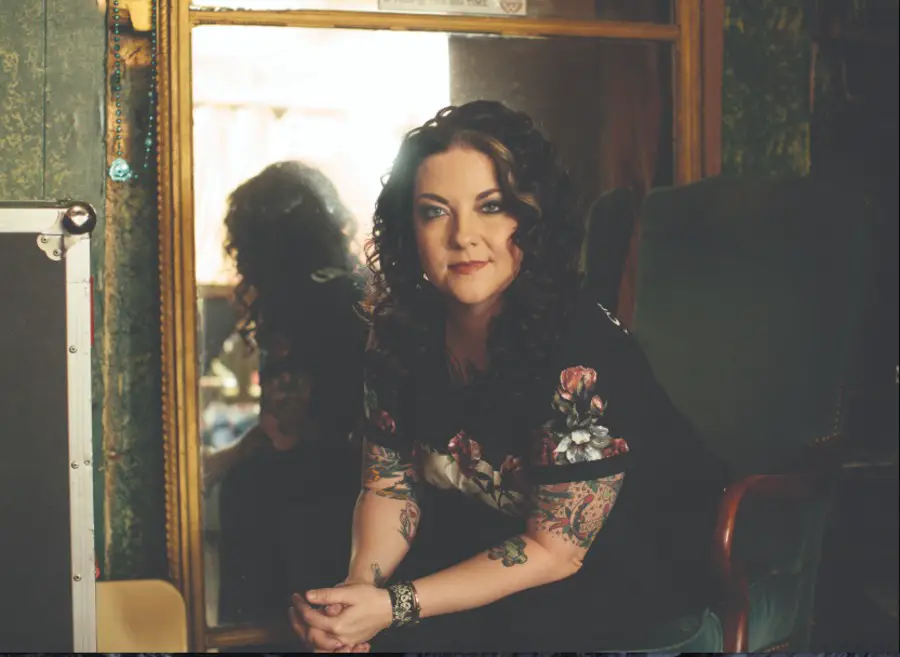 Ashley McBryde just earned a Grammy nomination for Best Country Album of the Year, for her sophomore Never Will project. The nomination, which marks Ashley's fourth Grammy nod, is especially meaningful to the Arkansas native this year, when she wasn't able to tour and promote the album, due to the pandemic.
"It's the coolest thing that can happen to you," Ashley tells Everything Nash. "We're all struggling. We have been and still are with what is happening. When the life that you know just disappeared, we all went through this awful depression. I love this record so much. We haven't gotten to tour, and by the time we get to tour again, it's gonna be time to make a new record. I was so sad because I didn't know if this album was going to get the legs that I wanted it to have."
It was during the time when Ashley was feeling the most disappointment about Never Will not getting the attention it deserved that the nominations came out, with Ashley nominated in the category along with Miranda Lambert, Ingrid Andress, Brandy Clark and Little Big Town. The nomination instantly validated all of the work Ashley poured into the record.
"It's my second time to be nominated in that category, and that category is stacked," Ashley boasts. "It reminded me that a chart hit doesn't equal good, great records. And a lot of the recognition that that artists get is chart-based. It's terrestrial-radio based. And that's just not how the Grammys work. They go through and they find bodies of work that they think are remarkable and the best representation of that category."
Ashley's Grammy nomination comes in the same year she was nominated for three ACM Awards and three CMA Awards, including one for Album of the Year, also for Never Will. If any year seems like it was made for Ashley, it's 2020, although the singer admits that recognition feels a bit ironic this year.
"Somebody else mentioned that, and I was like, 'Are you kidding me? I think I gained 20 pounds,'" Ashley says with a laugh. "And I've watched everything on on the internet. The CMA nomination was for Record of the Year. I was really, really happy. I love this record so much. I'm so proud of the thought and the carefulness we used and also the freedom we used, where we were like, 'Screw it! Put a mandolin as the lead instrument on a rock song. That's what I want. Let's do it.' It was good to be nominated and see my peers go, 'Yeah, we think this is one of the best ones of the year.'"
Never Will has also made it on several lists tallying up the best albums of 2020, all accolades Ashley is honored to have, especially since she has worked hard at not being anyone but herself, ever since her debut single, "A Little Dive Bar in Dahlonega," was released in 2017.
"I want to be able to sleep at night," Ashley insists. "I would love to have a radio hit. "One Night Standards" went to No. 7. I'm real quick to correct people when they go 'in the Top 10.' I'm like 'Actually No. 7,' because it's so rare for us to be up in that part of the atmosphere on the chart. I want a song that far up the chart, but not just for the sake of having it up there. I want a good song up there. And some of the songs up there aren't really good. Some are great.
"But some aren't, and I would rather be able to lay my head on a pillow made of good songs that I'm proud of at night, than put out something I didn't believe in," she adds. "I would lose credibility with myself, if I put something out at radio, just so that radio would like it."
"One Night Standards" is the first of three songs Ashley is releasing as a trilogy. The second one, "Martha Divine," is at radio now, and will be followed by "Hang in There Girl." Purchase Never Will at AshleyMcBryde.com.