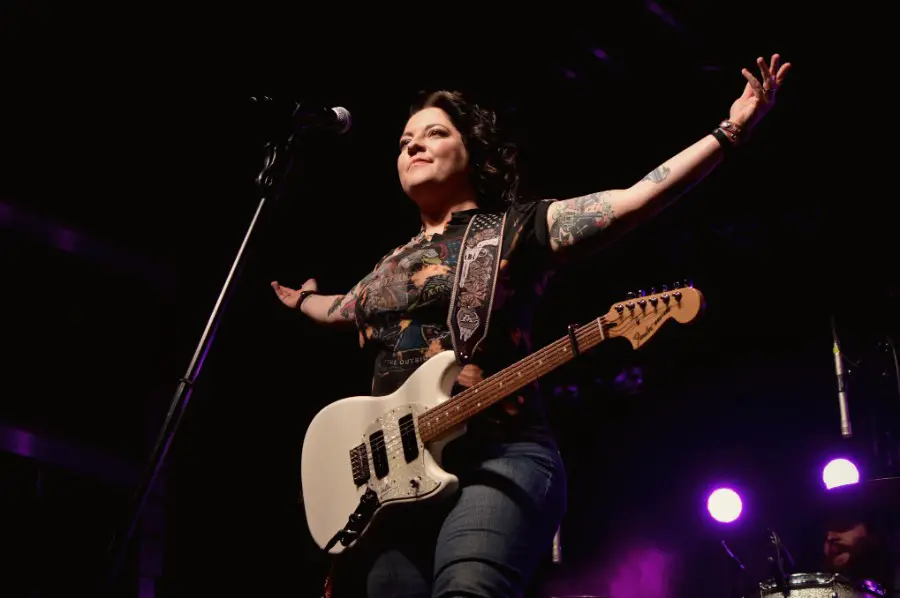 Ashley McBryde loves nothing more than to be on stage, especially with her longtime band behind her. So when the coronavirus pandemic forced her to cancel all of her tour plans for 2020, it meant that she didn't get to see her band as often — something that grieves her greatly.
"It's really awful to be away from those guys," Ashley told Taste of Country. "Our front-of-house engineer moved to Seattle. Our lead guitar player moved back to Indiana. My monitor engineer is a barback now, So we've all kind of scattered. We still get together for rehearsals, and we still text each other and try to stay as close-knit as we can."
The Arkansas native knows that everyone has to do what they can right now, and is hopeful that next year will be much better, for all of them.
"To keep the lights on, we've all had to take on whatever gigs we can," Ashley acknowledged. "Our love and our joy for each other hasn't changed, but, man, it sure is a weird feeling to not be with those guys every day."
Ashley got to perform on stage with a few of her people while singing "Martha Divine" at the 2020 CMT Music Awards, where she she also served as a co-host, along with Kane Brown and Sarah Hyland. She will perform again at the upcoming 2020 CMA Awards, both welcome opportunities that she has missed immensely this year.
"I've said it before, but a dog, like a cattle dog, is a great dog — unless you don't let it do its purpose and you don't let it burn that energy," Ashley said. "Then it eats your shoes. So I don't wanna be a sh–ty dog. I wanna know my purpose and accomplish it every day."
Ashley is nominated for three CMA Awards: Female Vocalist of the Year, Album of the Year (for Never Will), and Musical Event of the Year, for her role in Miranda Lambert's "Fooled Around and Fell in Love." The 2020 CMA Awards will air live from Nashville's Music City Center on Wednesday, November 11, at 8:00 PM ET on ABC.