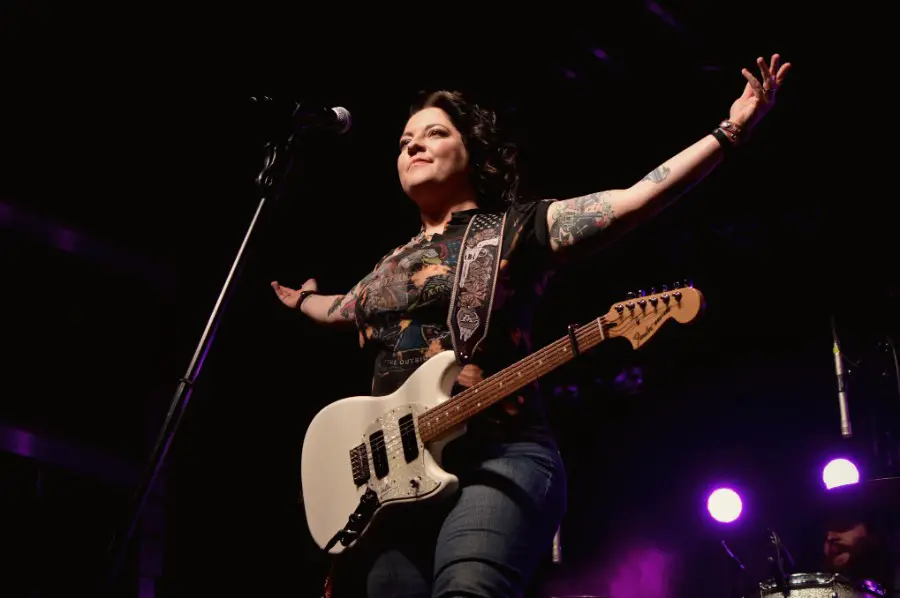 Ashley McBryde will make her debut as a host on the 2020 CMT Music Awards, airing on Wednesday night, October 21. The "One Night Standards" singer will host alongside Kane Brown and Sarah Hyland, for the virtual ceremony, which is taking place without a live audience for the first time ever, because of COVID-19.
"I was nervous immediately," Ashley admitted to CBS This Morning. "I've always wanted to host, or present in some way. So I said yes, of course, automatically, but I've been butterflies, starting immediately."
Although the 2020 CMT Music Awards will be drastically different this year, there is another silver lining for the Arkansas native: her new friendship with the Modern Family star.
"After meeting Sarah Hyland over Zoom, doing read-throughs and things, so we can get this right, I'm most looking forward to hosting with her," Ashley gushed. "She's such a sweetheart and so good at this, and she makes it easy to relax and calm down, and slow down and read the teleprompter correctly."
Ashley is nominated for Female Video of the Year and and CMT Performance of the Year, both for "One Night Standards." The 37-year-old, who also has two ACM Awards and a CMA Award to her credit (and is nominated for three more CMA Awards), has a unique place she keeps all of her trophies.
"They are safe. They are in my guest bathroom downstairs, there in the hallway," Ashley revealed. "Everybody has to use that room at some point when they come over to the house. And some people have actually picked up the awards off the shelf, and taken selfies with them, and done speeches with them."
"When I won my very first award, I placed it there, on a shelf in my bathroom, and then I put Post-It notes on the wall for, 'Place ACM here.' 'Place CMA here,' and tried to manifest, and do some healthy things like that," she added. "So people would come in and be like, 'There's one award on the wall and a bunch of Post-It Notes?' I was like, 'I know. I'll swap them out."
The 2020 CMT Music Awards will air at 8:00 PM ET, simultaneously on CMT, MTV, MTV2, Logo, Paramount Network, Pop and TV Land.