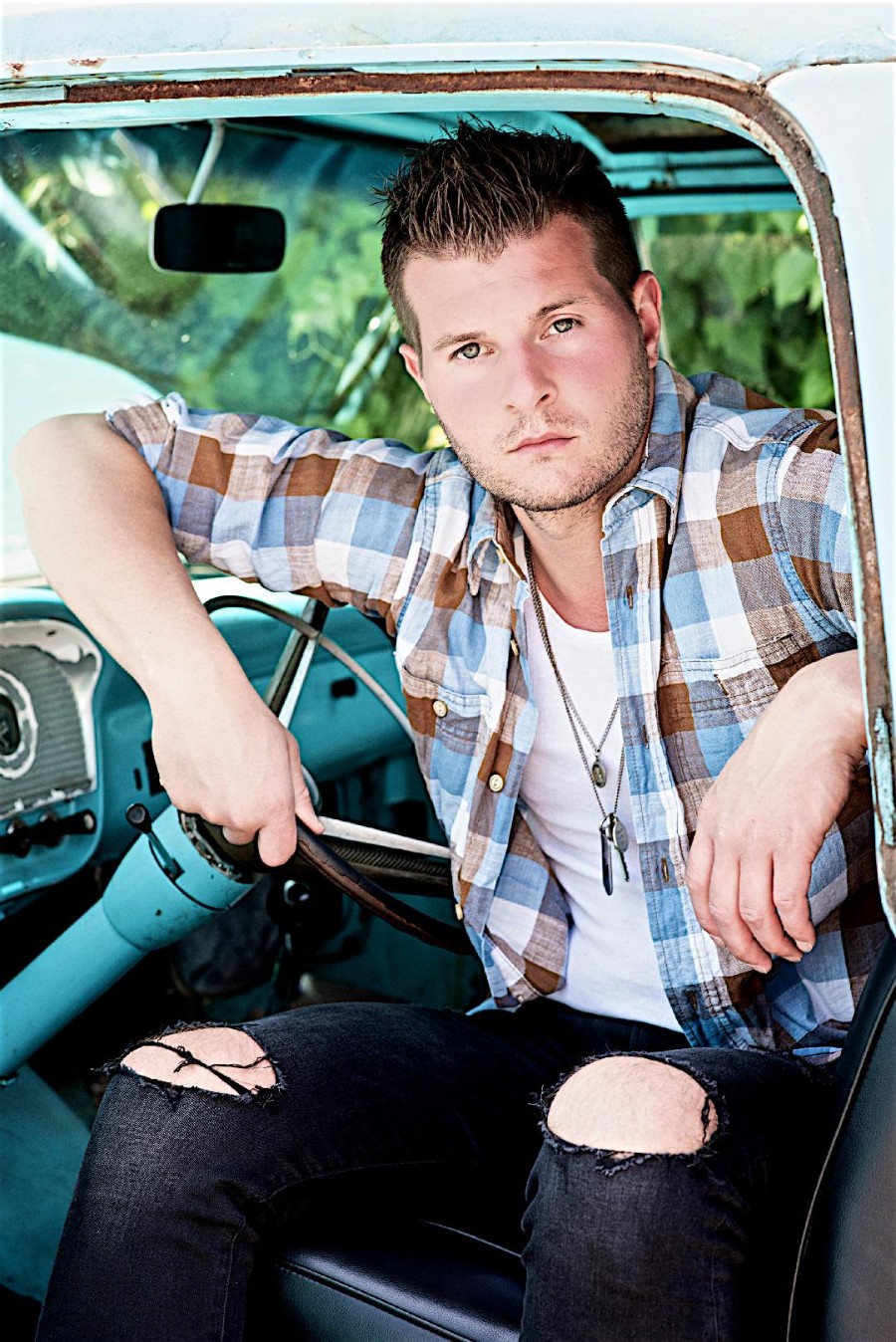 Few people are fortunate enough to write a song with Richard Marx, but Justin Fabus managed to do just that. The Pennsylvania native co-write "Somebody Like You" with the pop music superstar, which appears on Justin's recently-released Shelter From the Storm EP.
"I'm kind of still pinching myself about it, to be honest," Justin admitted to Everything Nash. "Richard Marx, in my opinion, is an icon and a legend. I've just been a huge fan of his for as long as I can remember. Growing up, I was a fan of his songwriting, his singing, his performing. For the last six years, I'd kind of been knocking on his door — just kind of willing my way, and putting myself in rooms that I found out he was going to be in, and saying, 'Hey, we should write together. We should write together.'"
Justin finally got the chance to meet his musical hero, before a show in Philadelphia, although he decided not to bring up the co-writing request at the time. But after getting to know Richard's keyboard player, Steve Hornbeak, Justin asked Steve to produce his first record, which his how he ultimately ended up connecting with the legendary singer-songwriter, while Richard was in Justin's hometown of Pittsburgh.
"I sent him a message just saying, 'Hey, while you're in town, what do you think about writing together?'" Justin recounted. "He was kind enough to respond to it; he sent me this really nice message back. Basically, he didn't sugarcoat it, which I appreciated. That's one thing I really like about him; he tells people how it is. Basically he said, 'I'd rather take two or three hours and have a nice dinner, a nice lunch with my wife … It's nothing against you. It's just, I'm not really writing with new guys now."
Richard may have declined writing with Justin then, but the rising star was undeterred. When Justin received a meet-and-greet pass at Richard's Pittsburgh show, an unlikely friendship was also born in the process. The two kept in touch, but it wasn't until COVID-19 forced everyone inside that the 57-year-old finally agreed to write with Justin.
"I just kept messaging him, even before the pandemic, saying, 'Can you send me something? Let's write together during the pandemic.' He said, 'Okay, I'm going to send you something to see if you can work with it.' I got an email late at night, one night out of the blue. And it was the idea for 'Somebody Like You.' "It was just him humming a melody and playing an acoustic guitar. There weren't any words or anything. I took the next two days and locked myself in a room because it was a once in a lifetime opportunity to write with somebody like him … I locked myself in a room for 48 hours, and tried to write the best song that I could."
Thankfully, Richard liked what Justin sent him, only changing a few small things before the song was completed. Now that Shelter From the Storm is out, Justin is already hoping for another chance to collaborate with the legend in the future.
"He picks and chooses who he writes with, and they're typically huge, huge names," Justin reflected. "So to have the opportunity to write with him, it's a huge, huge honor. It's something I'll have, thankfully, for the rest of my life."
Purchase Shelter From the Storm at JustinFabus.com.