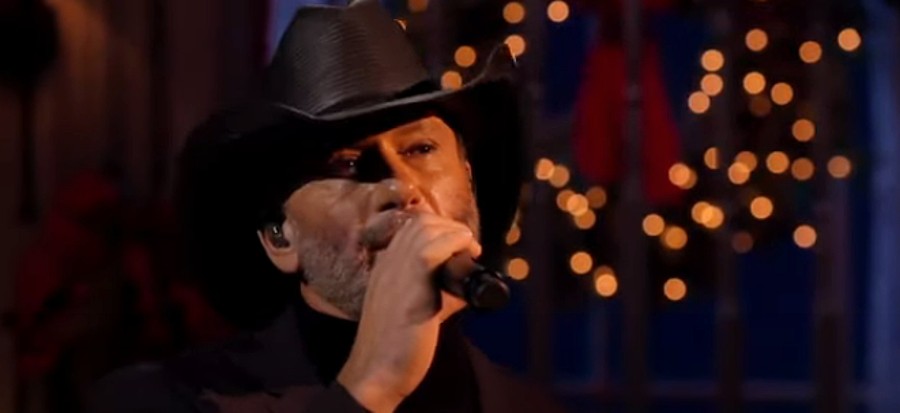 Tim McGraw became a man one Christmas, when he wasn't even a teenager. The 53-year-old recalls one holiday, after his stepdad had already left the family, when his mother asked him to do something that made him realize he was now tasked with doing some things that had previously been left to someone else.
"I think one thing that I remember as a kid that was sort of a turning point for me growing up for me is, I grew up with my mom and my two sisters," Tim recalled to BMLG. "I remember being, I don't know, probably 11 years old or so and my mom asking me to put together a doll house for my sisters. That was the first time that I actually got to participate and be the man of the house with my mom and put together all the Christmas stuff for my sisters. And that was sort of a big graduating to a young man, in my eyes, thing for me."
Tim's Christmas plans this year involve time with his wife, Faith Hill, and his three grown daughters.
"It is a little different for us around the holidays, when the girls have grown up," Tim previously shared. "We've got one left this year, but she's leaving before Christmas. They'll all be back around Christmastime. They always like to come home and stay at the house. We do a big tree. We always have Christmas Eve; our family tradition for years has been pasta and spaghetti and meatballs on Christmas Eve.
"That's sort of my job as dad, is to prepare the spaghetti and meatballs," he adds. "That's gonna be a tradition that I've had since I was a child, and I hope it carries on with them."
Tim just released McGraw Machine Hits: 2013 – 2019, a 14-track set of some of his biggest hits over the last several years. The project also includes a new cover of the Bellamy Brothers' "Redneck Girl," with Midland.