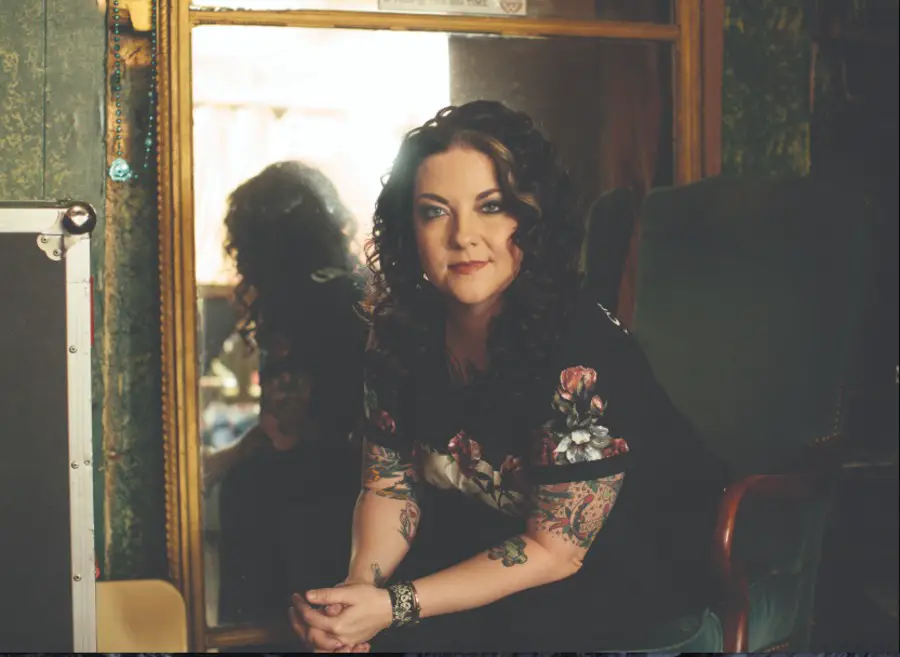 Ashley McBryde is grateful for her rural upbringing, even if it was without a lot of the conveniences she appreciates now. The 37-year-old is reflecting on her idyllic childhood, which was in many ways a much simpler way to live than she is currently able to enjoy.
"I grew up in Mammoth Springs, Arkansas, and was lucky because I grew up on a farm," Ashley shared on the Southern Living Biscuits & Jam podcast. "We had horses and cows and chickens and all that kind of stuff. So a lot of my memories involved working with cattle and finding lost calves."
"We lived on a dirt road that was about two and a half miles long," she added. "From our house to the highway was two and a half miles, and at the end of that dirt was the church we attended, which was the Pilot Church of Christ."
Without a grocery store nearby, Ashley's mother learned to make do — and make do well — with the food they had available.
"My mother is the cook in our family. She can tell you anything and make it sound good, and fix you anything and make it taste good," Ashley boasted, adding that much of what they ate was what her father hunted.
"My dad would go to Colorado and elk hunt so we always had wild game, and we had a big deep freezer outside that was full of quail, pheasant, and venison," said the singer. "If Mom put ground venison in chili, it was the best chili you ever had … If she happened to have bison for a burger, it was the best burger you ever had. We even cooked a lot of squirrel when I was growing up. ​
"We didn't do that a lot," she continued. "We lived 45 minutes from a grocery store. So, ​during squirrel season, my dad would let me go and get a couple of squirrels, and then would show me how to clean them and all that."
Ashley's mom might have been able to make plenty of great tasting dishes, but come the holidays, the food, and fellowship, reach a new level.
"Holidays are crowded," Ashley said. "We have lots of people and everyone brings their dogs. My mom would make turkey, ham, lasagna, and orange stuff for dessert… Orange stuff is made with cottage cheese, Cool Whip, mandarin oranges, and a packet ​of orange Jell-o. You stir all of it together and let it chill for a couple of hours. It's awesome."
Ashley left her hometown to go to college in Jonesborough, Arkansas, later moving to Memphis to perform.
"I was playing so much in the bars that I was really missing a lot of school in Jonesborough," Ashley recounted. "So, I wound up dropping out and moving to Nashville. And I played at Dan McGuinness on Demonbreun Street on Tuesday nights from six to eight for half price drafts and half price appetizers. I played at a place called Christopher's Pizza, which was just down the road right there on Demonbreun Street for pizza and then probably tips.
"I played a lot of places for tips," she remarked. "I played Broadway, I did all of that stuff. ​And I found out that you can make more money anywhere else, playing in bars. Because everybody here plays."
Thankfully, Ashley no longer has to play for tips. With three Grammy nominations to her credit, the reigning CMA New Artist of the Year winner is nominated for three more trophies, including for Female Vocalist of the Year. Her sophomore Never Will album includes both the Top 20 hit, "One Night Standards," as well as her current single, "Martha Divine."