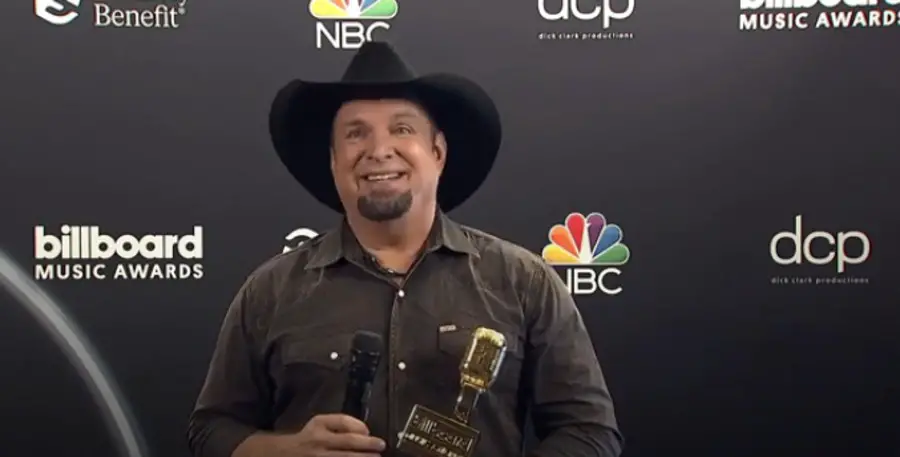 Garth Brooks is the latest superstar to receive the Icon Award, at the annual Billboard Music Awards. Garth was presented with the trophy by Cher, took home the trophy in 2017. The rock star praised Garth or his numerous career achievements, including having a hit single on the Billboard charts for five decades straight.
"Getting to hold the award that you got makes me feel cool, and cool is never a word I would use to describe me," Garth quipped upon taking the stage. "If I had to thank one person, or one entity, it would be God almighty, for through him, all things are possible."
Garth also thanked people who have been instrumental in his career over the years, before turning his attention to his wife and daughters.
"To the love of my life, Trisha Yearwood, and three girls: Taylor, August and Allie,  I will love you beyond my time here on this planet," he concluded. "Country radio, you gave me this. And to all those people who fill those stands, thank you. Thank you for my life!"
Backstage, Garth spoke out about the honor, and what it meant to receive it from Cher.
"The award is very, very sweet, and will never be taken for granted," Garth said. "But the fact that someone spent their time, especially during this time, when it's a pain in the a– to go anywhere, and she does this for me, for Billboard, that's a sweet gesture from artist to artist. It almost makes you feel like you're on the same level, but don't worry, I know I'm not that cool."
Garth also performed a medley of his hits on stage, including "The Thunder Rolls," "Callin' Baton Rouge," "The River," "Standing Outside the Fire," "Dive Bar," "Friends in Low Places" and "The Dance." Other artists who have received the Icon Award include Neil Diamond, Stevie Wonder, Prince, Jennifer Lopez , Céline Dion , Janet Jackson and Mariah Carey.