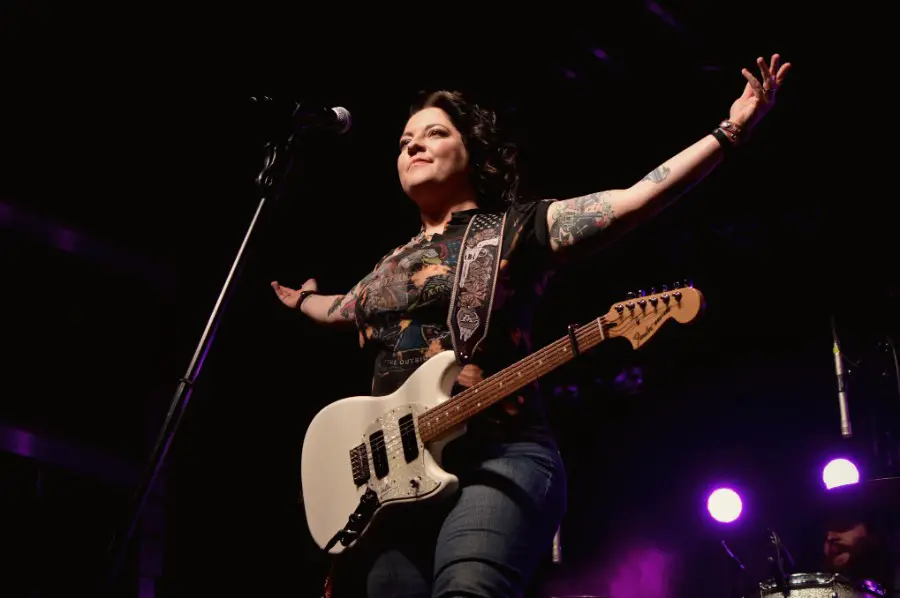 Ashley McBryde has had quite a year. After winning the CMA Award for New Artist of the Year in 2019, she is currently nominated for three trophies at the 2020 CMA Awards, an accomplishment she admits is hard to comprehend.
"I started out winning New Artist of the Year the last time I was here, and now I'm nominated for Female Vocalist of the Year, Musical Event of the Year, and Album of the Year, which is huge, and that leap is huge," Ashley shared backstage ahead of the CMA Awards. "This is incredible. I can't wait for this night to just be what it's going to be."
The Arkansas native is grateful, not only for her nominations, but that all of the artists will be together in one room, for the first time since the start of the coronavirus pandemic.
"If you had asked me four months ago if I thought we would be sitting in the same room together, celebrating music together, and celebrating one another, I would have said probably not," Ashley admitted. "But we get to. We get to be together for the CMAs. We're so safe, and everybody's been tested. Every safety precaution has been taken, so this is probably going to be the most special CMA [Awards] I've been to."
Ashley isn't able to reveal all of her performance details, but she did say that she is excited to honor one of her musical heroes, Charlie Daniels, with the opening number.
"I can tell you that I'm part of the Charlie Daniels tribute, which is really special," gushed the singer. "Dierks [Bentley], Brothers Osborne, Jenee Fleenor. I think it's going to be fun. Jason Aldean [is] on that also, which is going to be incredible. And 'One Night Standards.' Our first Top 10, and it came at such a good time for us, because things were going so well for us, and then of course everything went crazy and shut down. For us to get a Top 10 right now, we really needed that. I think it's going to be a nice send-off for us."
The 2020 CMA Awards will air live from the Music City Center in Nashville on Wednesday, November 11, at 8:00 PM ET on ABC.