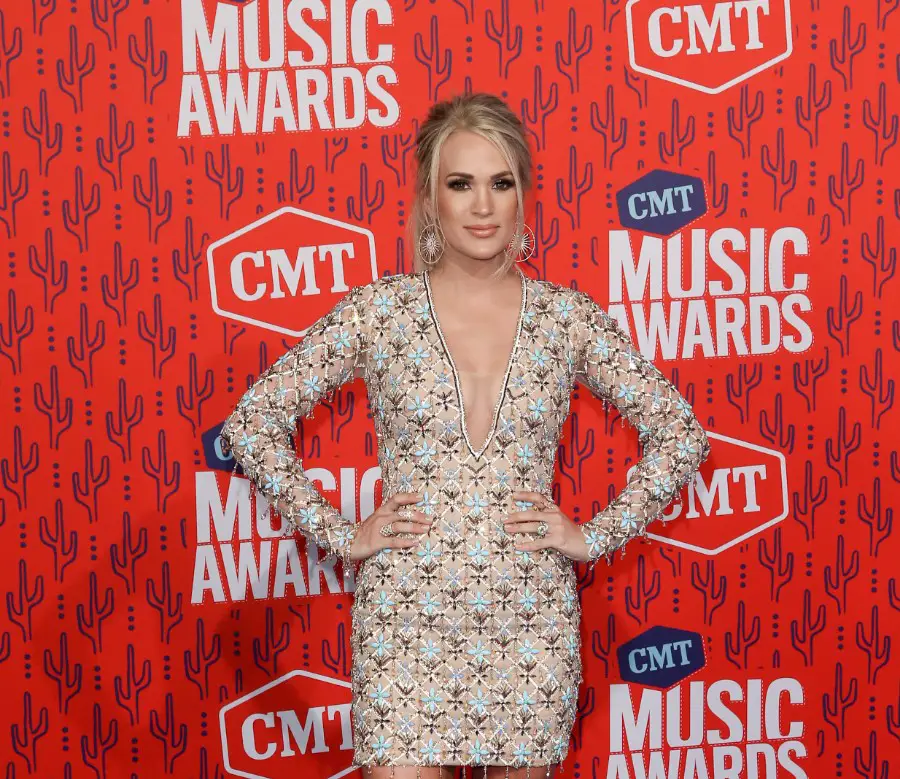 Carrie Underwood doesn't need massages or breakfast in bed or a glass of wine at night, but she does need time to work out every day. The 37-year-old schedules her exercise into her day, which is the best way — and maybe the only way — she knows how to take care of herself, even amid a global pandemic.
"It's an act of self-care for me to work it," Carrie told Yahoo Entertainment. "It's a mental, physical, stress reliever and it's so good for my mental health. I need to work out. Now that we're home, it is easier to say: 'OK, I'm not going anywhere. I'm gonna go work out.' And my husband and I got really good at kind of taking shifts. 'You watch the kids, and I'll go. And then, I'll watch the kids and you go.' Giving each other that gift, that support."
The mother of two has found that the best way she can take care of her family, including her two children, Isaiah and Jacob, is by taking care of herself first.
"Sometimes I find myself in the gym just being worried my house is imploding or something," Carrie acknowledges. "I tell myself: No, this is better for me because I'm going to be a in better mood for the rest of the day because I've done this for myself.
"And when I start justifying it, when I really start thinking about why I work out — and wanting to be around for my kids as long as possible — I'm like, this is a gift I'm giving myself, but it's also one that finds it way through the rest of my day and week and life. Everybody benefits from me taking 30 minutes to an hour to work out in the morning."
The American Idol alum might be making sure she still works out, but she admits eating healthy has been a bigger challenge for her, especially this year.
"On the flip side, there's been snacking because I've been home," Carrie admits. "In the beginning I was like: I gotta figure this out. It definitely came with a cleaning out of the pantry and trying to get rid of things. Things that I walked by, I grabbed uselessly. It was a balance in figuring out keeping myself and my health a priority amidst this year."
Carrie launched the fit52 fitness app in early March, right as everyone began to quarantine at home, later enlisting her spouse of ten years, Mike Fisher, to work as a trainer. The singer also has a fitness and lifestyle clothing brand, CALIA, which is having COVID-safe pop-up shops in Austin, Santa Monica and Nashville, from now through the end of the year. Find details at CaliaStudio.com.