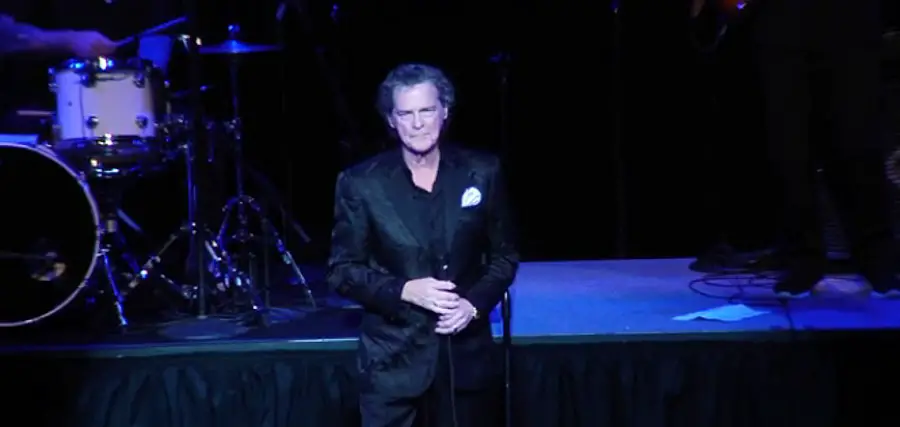 B.J. Thomas is in the fight for his life. The 78-year-old revealed on social media that he is battling Stage 4 lung cancer, and is receiving treatment in a health care facility in Texas.
"I just wanted to take this unique opportunity to share my gratitude to Gloria, my wonderful wife and my rock for over 53 years, my family, friends, and fans," Thomas wrote. "I'm so blessed to have had the opportunity to record and perform beautiful songs in pop, country, and gospel music, and to share those wonderful songs and memories around the world with millions of you. I ask all of you for your prayers during this time and that my music can live on with you."
Statement from BJ Thomas pic.twitter.com/qirooNJfbT

— BJ Thomas (@TheBJThomas) March 23, 2021
Thomas began his career in the '60s, first as B.J. Thomas and The Triumphs. His first album included a rendition of Hank Williams' "I'm So Lonesome I Could Cry." The song, which was the title track, sold more than a million copies. Thomas followed that with "Mama," before launching his solo career.
Thomas has had hits on the country, Christian and pop charts, including "You'll Never Walk Alone," "Hooked on a Feeling," "Rock and Roll Lullaby," "New Looks From an Old Lover" and "Raindrops Keep Fallin' on My Head," among others.
The five-time Grammy winner has been married to Gloria since 1968, although their relationship was not without its struggles, at least early in his career. As his fame rose, Thomas struggled with a drug and alcohol addiction, before getting sober in the mid-'70s.
"I had many years of ODs and near death experiences," Thomas previously recalled (via The Huffington Post). "I've had many years of detoxes and things like that. And many people that we are familiar with didn't make it. So we know it's not easy and I've been lucky. I had the music and then I got married … I believe that my wife Gloria has been the pillar and the spiritual core for me because she could always see me for who I was and not who I thought I was or by how I was acting."