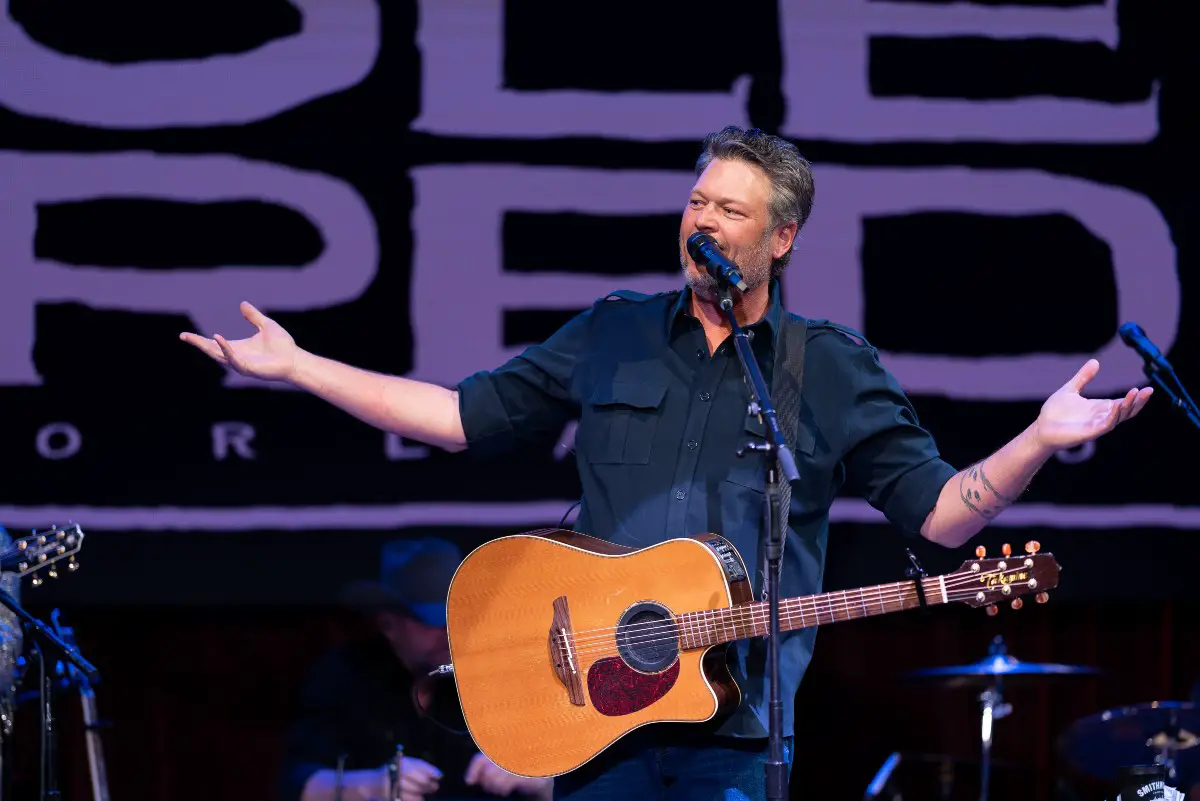 Blake Shelton is opening another Ole Red bar and restaurant in Nashville! The country music superstar revealed on social media that a new Ole Red is coming, this time to the Nashville International Airport.
"Sorry in advance for all the flights y'all may miss!!!!!" Shelton quipped on social media. "See y'all in 2022."
Sorry in advance for all the flights y'all may miss!!!!! See y'all in 2022 @OleRed @Fly_Nashville!!! https://t.co/MYMV4W8kMR

— Blake Shelton (@blakeshelton) September 16, 2021
Shelton, who owns Ole Red with Ryman Hospitality Properties, says the Nashville International Airport is the perfect location for Ole Red.
"Folks from around the world come to Nashville lookin' to have a good time and hear some of the best live music around, and now you can make it double with the Nashville airport venue!" Shelton notes. "I'm excited to give visitors the best fun, food and music like only Ole Red can provide while they wait for their flight."
"We have long believed in the bold vision set forth by the Metropolitan Nashville Airport Authority for their expansion, which is designed to accommodate Nashville's surging tourism demand," adds Colin Reed, chairman and CEO of Ryman Hospitality Properties. "We believe having an Ole Red location in this redesigned space is an extraordinary billboard opportunity for the Ole Red brand and all of what downtown Nashville has to offer. We look forward to working alongside Fraport USA to bring Ole Red to the airport."
The new Ole Red location will be a 5,500-square foot venue, as part of the airport's $1.4 billion expansion plan. Shelton's Ole Red will be in the C Terminal, and will be the largest single operation at BNA, with 190 seats, state-of-the-art acoustics, and the largest stage within the airport. A Grand Ole Opry-themed retail show will also be on-site.
Shelton will return for Season 21 of The Voice, making him the only coach who has been part of the reality TV talent show since it began in 2011. Shelton will be joined this year by Kelly Clarkson, Ariana Grande and John legend. The show will premiere on Monday, September 20, at 8:00 PM ET on NBC.
In addition to the Ole Red in downtown Nashville, other locations include Orlando, Florida; Tishomingo, Oklahoma; and Gatlinburg, Tennessee. Find more information at OleRed.com.
Photo Credit: Courtesy of EB Media / Matt Jylha