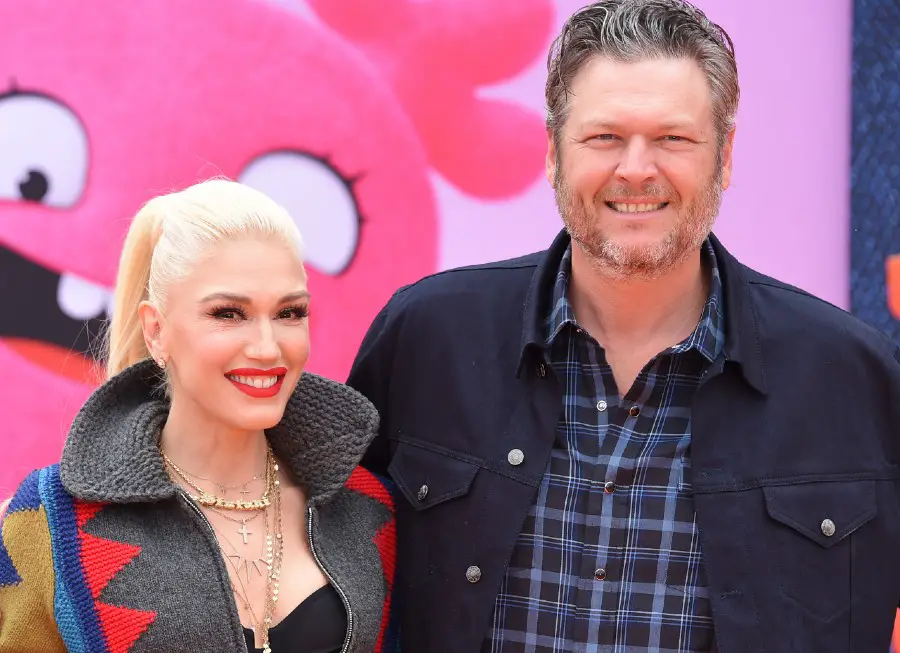 Long before Blake Shelton began dating Gwen Stefani, he was a fan of her music. So although the couple has been dating for five years, the country music superstar admits it's still hard for him to believe that the former No Doubt singer writes songs about him.
"It's still hard for me to wrap my heard around it: Gwen Stefani having written songs that she says, that I know are about us, and me," Blake told Extra. "I've caught a bunch of her shows out on tour, which is so exciting, and it's weird to hear her say, 'This next song I'm gonna do is about a cowboy.' And it's like, what? I can't believe that."
Blake and Gwen seem poised to have a second consecutive No. 1 hit together, with "Happy Anywhere." The song follows their previous, chart-topping, platinum-selling hit, "Nobody But You." The video for "Happy Anywhere," which Blake says is one of the favorite he has ever shot, was filmed by Gwen's own brother, Todd, during the coronavirus pandemic.
"I don't know why, over the years, I've kind of become a video camera geek, even though I don't even know how to work these things," Blake told Ellen DeGeneres on The Ellen Show. "I've got a few cameras that I have no business owning, let's just be honest. But Todd's really good at all that stuff. We decided we were going to release another single, even though we weren't touring or anything, and of course you need to have a video out.
"Gwen has five years worth of home videos on her phone, and so Todd got the camera out, and we shot a few set-ups of us singing the song," he added. "He edited that thing and put the video together, and it ends up being maybe my favorite video I've ever had, just because it's just so honest and real."