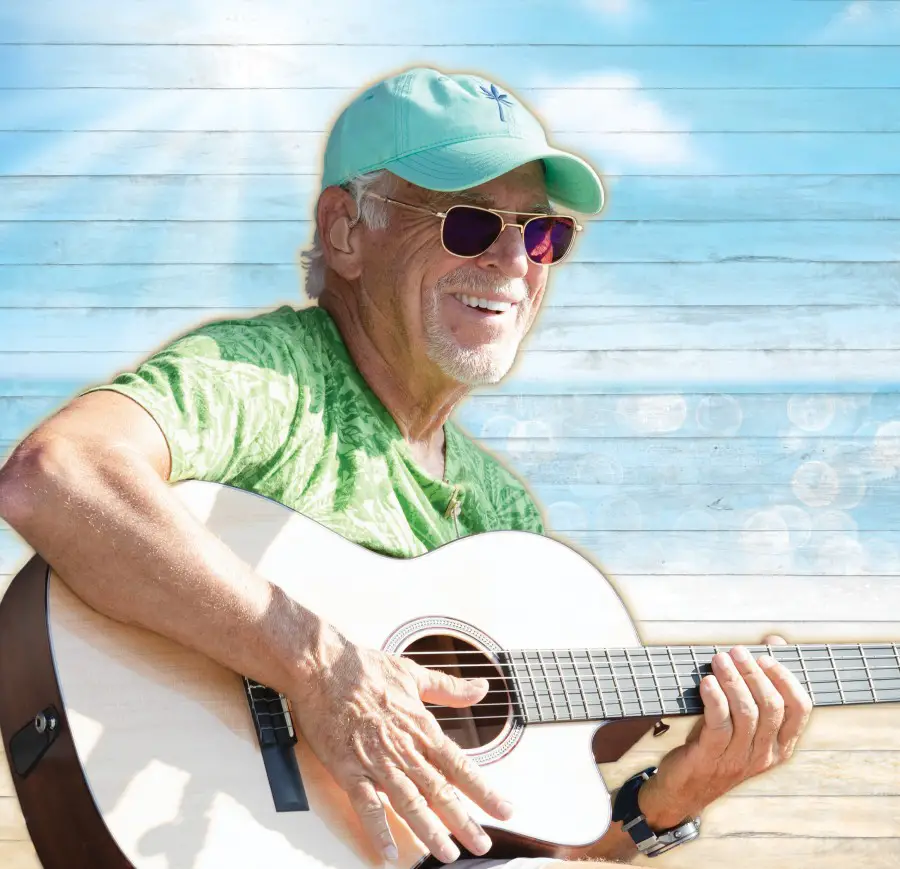 When Jimmy Buffett was asked by the Eli Young Band to join them in the new "Fins Up" version of their song, "Saltwater Gospel," he jumped at the chance. The 73-year-old spends a lot of time on the water, and felt a personal, and important, conviction in doing the song.
""We have all partied by the ocean. Let's just start there," Jimmy shared with Big Machine Label Group. "But I think in these times it's becoming more and more aware that the ocean is in trouble and we're responsible for it. And I think that that was what I loved about this song too, that it held the ocean up as a deity almost that needed to be respected and needed to be, in a sense, protected and thought of as more than a place to party.
"That's what I liked about it," he added. "It was put up as something that you needed to cherish and watch out for. So, I felt that in that song."
"Saltwater Gospel" was first released in 2016, but the group wanted to re-release it again, ultimately playing it for the "Margaritaville" singer, who had already heard about the Eli Young Band through his friend, songwriter Mac MacAnally.
"It's got a hook there that you just can't deny," Jimmy told SiriusXM's Storme Warren. "Listen, I was lucky enough to get a couple myself. When somebody has good bait, you know it, and they were already hooked. There were a lot of people hooked on that song. Mac called me and said, 'They're talking about maybe doing [a collaboration]. Would you do it? I said, 'Of course I would.' Timing was fine. It worked out really fast."
Jimmy isn't just a fan of "Saltwater Gospel," but of the rest of the Eli Young Band's music as well, which is why he is eager to hit the road with them, as soon as it won't put the anyone's health in jeopardy.
"I also love the Texas side to them, as someone who spent a lot of time in my early solo career running around playing colleges, bars and honky tonks in Texas," Jimmy acknowledged. "So of course I said, 'yeah, I'd love to do this' and thought it was a great idea. I can't wait to go out and play it with EYB on the road when it's safe and we can have fun and go down to the Saltwater Gospel!"