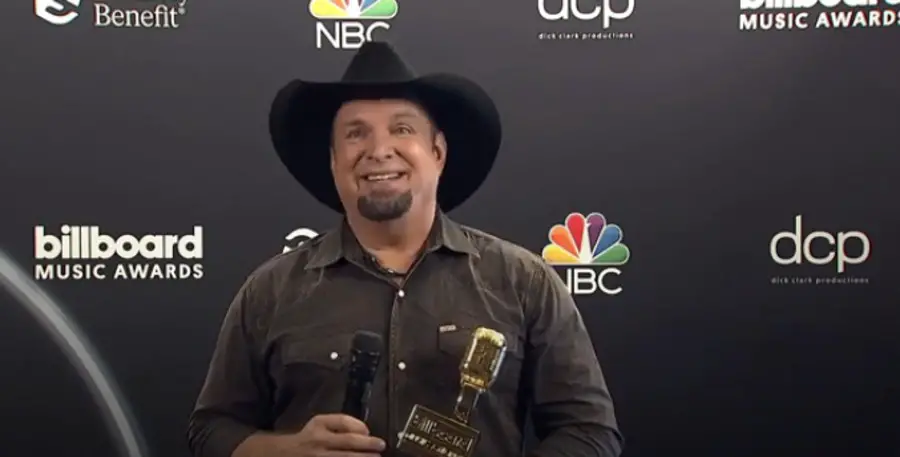 Garth Brooks might be known around the world as a global superstar, but he has no plans of switching his role as an entertainer to a politician. After being jokingly asked, in an interview with Billboard, if he was interested in running for President, the Oklahoma native said he is certain that neither party, Republican or Democrat, would be interested in having him lead the country, mostly because he understands both sides.
"Trust me, no one would know which way to go with me because I am so both," Garth maintained. "I really am 'Let's love one another, but don't forget we're the defender of freedom all around the world, so let's beef up.' People don't think you can do both. And that's right down my alley. That's why you can have 'We Shall Be Free' and 'American Honky Tonk Bar Association' at the same concert. Let's love one another and let's pull our own weight."
Garth may not speak out much about politics, but he has taken a bold stand on social issues through his music, including with "We Shall Be Free," released in 1992. The song, which said in part, "When we're free to love anyone we choose / When this world's big enough for all different views / When we all can worship from our own kind of pew / Then we shall be free," was a bold statement, especially almost 30 years ago.
"That line was about everything from interracial marriage and marriages crossing religions to same-sex marriages," Garth said of the song. "If you truly love somebody, that's what I'm hoping, as a child of God, that we're doing. That whole line was just about, 'C'mon, man, see past the walls and love each other.'"
The father of three has a very strong belief in God, but he says, perhaps surprisingly, that he will likely never release a gospel album.
"I'll do my patriotism pretty much the way I'll do my belief in God," Garth said. "People say, 'Are you ever gonna make a gospel record?' and I say, 'I don't feel worthy of getting to do one.' So my songs like that are 'Unanswered Prayers' and 'The River.' Same way with patriotism. I'm not going to shove it down your throat, but I don't think you have to be around me long to realize that I feel lucky to to live where I live."
Garth has finished his latest studio album, Fun, which includes a duet, on "Shallow," with his wife, Trisha Yearwood. A release date has yet to be announced.