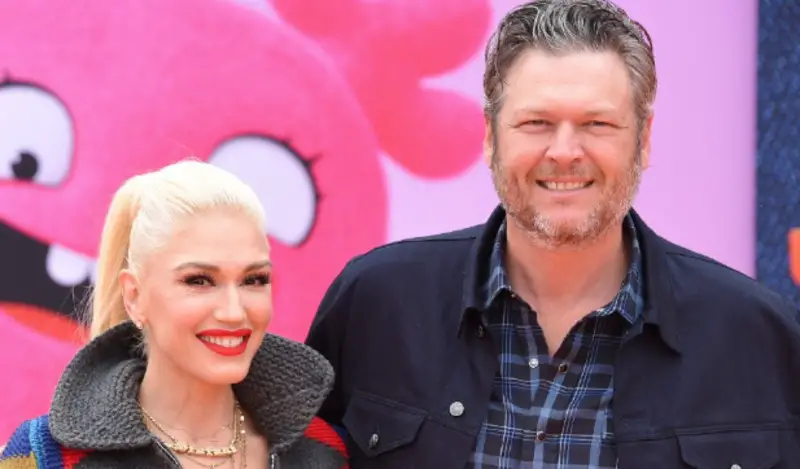 Blake Shelton and Gwen Stefani started dating in 2015, after meeting on The Voice, while they were both going through their own divorces. The two initially kept their budding romance to themselves, even from fellow The Voice coach Adam Levine, while they figured out if it was just a fling, or something more.
"We tried to keep it as under the radar as long as we could, because we both didn't — we didn't even know if we were both maybe rebounding together," Shelton admitted on The Late Show with Stephen Colbert. "Adam would have been upset if he had known early on, because Gwen was — he comes from the generation where Gwen Stefani was everybody's dream girl. And so, I was walking on sacred ground. By the time he found out, he was like, 'Man, what the hell? Why didn't you tell me?' I didn't tell you because I didn't want you to mess this up for me.'"
Although Shelton and Stefani plan on getting married this year, the date is still undecided, due to the ongoing pandemic.
"I would marry Gwen in the morning, but the truth is, we want to be able to have obviously her parents there, my parents, our families," Shelton shared. "Until that can happen, we can't even make a plan. … We want  to do it right. For us, that means having her parents and my parents there. Her parents are here in California, and a little slower with the vaccination here."
Shelton surprised Stefani with the proposal at his Oklahoma ranch, thankfully not losing her massive ring in the process.
"I got the wedding ring here in LA, and I took it back to Oklahoma," Shelton recalled. "We were going to be together for a two-week span with the kids. I wanted to ask her to marry me in front of all of our family that we could have there in the moment. For me, that was my sister and her family, her brother and his family, and then the kids. I drove around in Oklahoma with this ring in the side pocket of my truck — I'm not going to say for a long time, but I'm going to say for four or five days.
"My side pocket is salt packets, ketchup," he added. "I was nervous, I'm not gonna lie. Every time I got out of the truck, I would check. But I wanted it to be there whenever I felt like the moment was right."