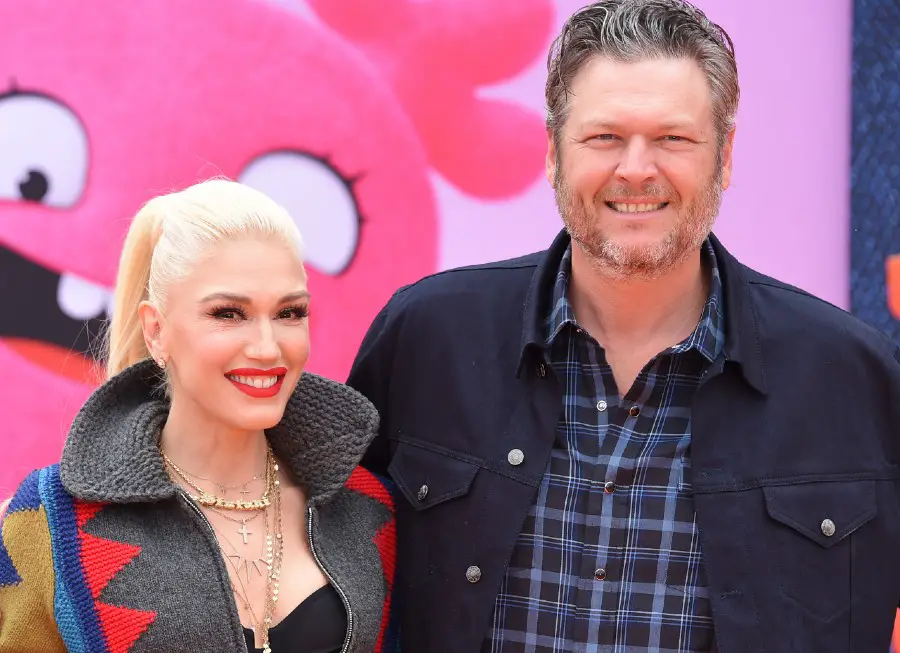 When Blake Shelton married Gwen Stefani, he didn't just become a husband, but a stepfather as well. Shelton never experienced fatherhood until he started navigating life with Stefani and her sons, 15-year-old Kingston, 13-year-old Zuma and Apollo, eight. But now that he has three boys he is helping raise, he can't imagine life without them.
"Every day, I fall in love with the boys as much as I do with Gwen," Shelton said during a conversation at Country Radio Seminar. "It's like Disneyland to them when they come out to Oklahoma, because they live in LA. Living in LA has its perks, I guess, but there's not a lot of room to roam out there. You kind of have your yard or a public park, which these days are not necessarily somewhere you want to go."
Shelton loves having the three boys roam his massive Oklahoma ranch as much as possible, a place they have grown fond of since Shelton and Stefani started dating in 2015.
"I remember the first time they came to Oklahoma .. they were like, 'What do we do now?'" Shelton recalls. "I told them. 'Go. Go out that door and don't come back until you're too tired to go any further. They couldn't even imagine just going down to the creek with a net or turning over rocks, or getting on a buggy and driving around. And now it's second nature. They've grown up."
If Shelton is surprised by how quickly he latched onto the paternal role, so is his wife. The two began dating when they were both healing from the end of their marriages, never imagining that they were on their way to finding their soulmate.
"When we first started seeing each other, [we thought] it was just gonna be a moment in time because of that," Shelton shares. "My dad, when he married my mom, my mom had a baby, my brother Richie. And he took Richie on and raised him from the time he was one year old, and my brother never thought my dad was anything other than his dad."
Shelton's father, Richard, not only raised the singer's late brother (who passed away in 1990), but later remarried and helped raise his wife Terry's two children. It was because of that example that Shelton says he was able to easily adapt to becoming a parent as well.
"The example that my dad set for me was that wasn't even a thing," Shelton says. "That was not even a consideration … I didn't know what I was signing up for, but I was all about signing up for it."