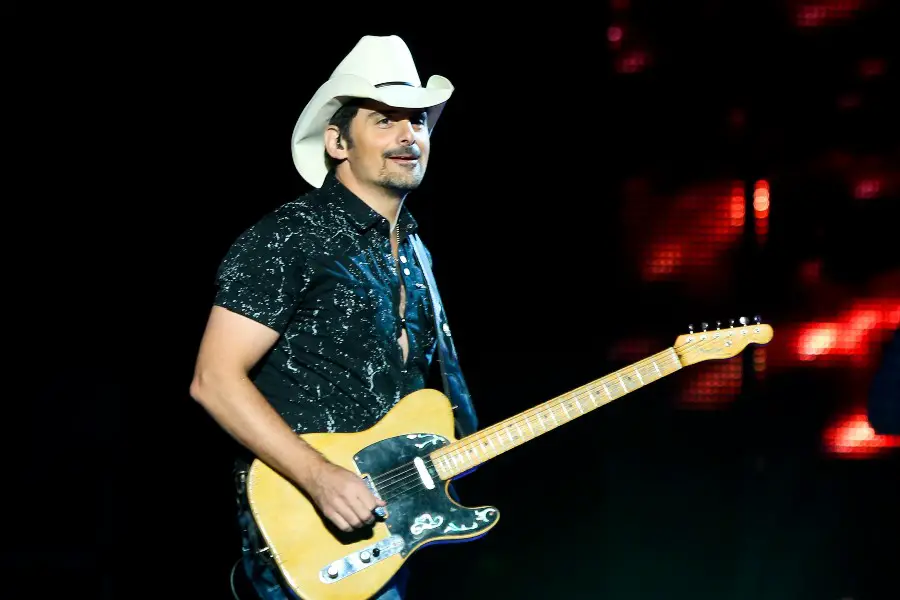 Brad Paisley struggled, like every other artist, when he was forced off the road because of the pandemic. But instead of wallowing in his sorrow, Paisley found a new way to connect with his fans, and emerged better for it in the end.
"In the height of it, I felt a connection with fans and friends," Paisley tells CMT. "I don't know how I would've ever had these moments that I'll never forget without being forced to figure out this app called Zoom. It started to be so much fun to see that somebody had a special thing happening that I could be a part of because I had the time. It was just so rewarding to just drop in on a group of nurses."
Paisley was able to hit the road last year for a run of shows, and will soon head to The Wynn in Las Vegas for two shows, on March 11 and 12. The 49-year-old is ready to return fully to performing, but with a new perspective, and a new outlook on life.
"I feel like I'm resetting a little bit right now," Paisley acknowledges. "We toured all last summer, and it was never back to normal, but it was back to something. I don't even want to say new normal because that better not be the case. I don't want new normal. Normal better come back."
Not that Paisley was idle during his time at home. In addition to interacting with fans in a new, and surprisingly more personal way, the Grand Ole Opry member of course worked on new music, music he isn't in a hurry to release.
"I wrote and did things, and I've taken my time," Paisley reveals. "I just haven't released any of it yet. We haven't really gone all out in a while, and someday I might. But for now, it's been nice to sort of sit on what I'm working on and try to figure out with some clarity what comes next."
Whenever he does release new music. Paisley insists it will be anything but a project reflecting on the struggles of the last two years.
"When I do an album, it'll fully be an album and hopefully not things that feel like I wrote them when everybody was hoarding toilet paper," Paisley says.
The West Virginia native will follow his Las Vegas performance with a show at the Houston Rodeo on March 19. Find a list of all of Paisley's upcoming concerts here.