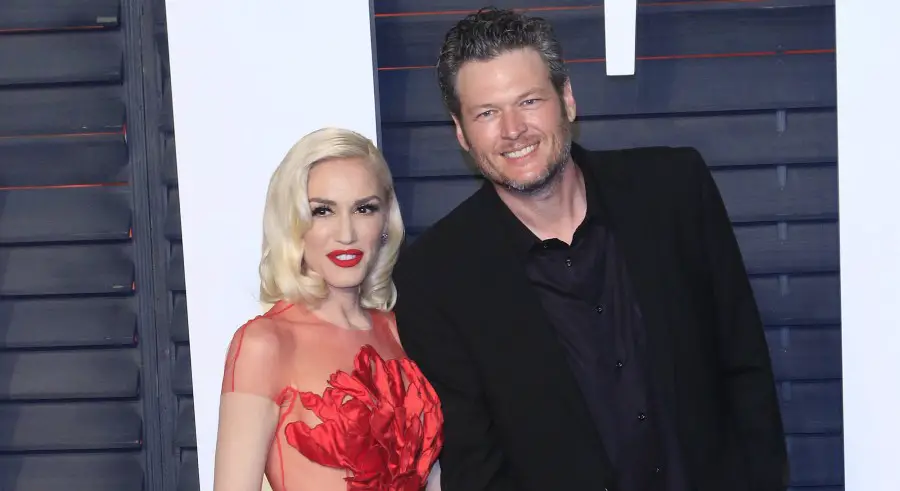 Blake Shelton and Gwen Stefani will spend their first Christmas this year as husband and wife, but they've already been together for several holidays. The couple has created a few of their own traditions, including a tasty tradition that leaves one of them more than a little uneasy.
"Every year, and this goes back to 2016, I think, you and I have this tradition. It's really the only holiday tradition, I think, that we have, besides the obvious ones," Shelton says to Stefani, during their joint chat on From Apple Music With Love. "We go out of our way to find a recipe. And it's always got to be the most difficult thing that you can imagine, whether it's like a beef Wellington, which I didn't even know what that was until I met you."
It's Shelton's need to make something new each time that is troublesome to Stefani, even though she obliges him year after year.
"The fact that you wanted to make a tradition out of — it's almost like an anti-tradition, because a tradition is something that you've done your whole life, and that you keep repeating," Stefani says. "But you keep trying to not repeat and make something new again and again and again. That's your tradition, and that makes me really uncomfortable, because growing up as a child, my parents were very traditional. So the idea that now I somehow have control over what we're actually putting in our mouths at Christmas, it makes me feel like I'm going to get in trouble … So anyway, thank you for pushing me, pushing me to find new creative ways to feed our family."
Shelton loves everything about the holidays, especially now that he gets to spend them with Stefani, and her three sons from her first marriage (to Gavin Rossdale).
"I never wanted to be anywhere else during Christmas time but home in Oklahoma until I met you," Shelton shares. "And now I think every single Christmas I've spent here with you and the boys, and it's been incredible."
Shelton and Stefani released a Christmas song together, "You Make It Feel Like Christmas," which is the title track of Stefani's 2017 holiday album. Shelton and Stefani wrote the song together, with Busbee and Justin Tranter.
"I don't know where I was, but I know I was doing a show somewhere, and I was sitting on the bus and all I could think about was your Christmas record," Shelton recalls. "Because you had sent me a couple of work tapes of things that you guys had already written. And I don't know why, but I started thinking about it, and I was trying to think, 'Man how can I help in some way?' I really feel like I didn't have as much to do with it as you pretend like I do … But I never would've dreamed it would go on to be the song that you guys ended up making out of that little small idea that I had."