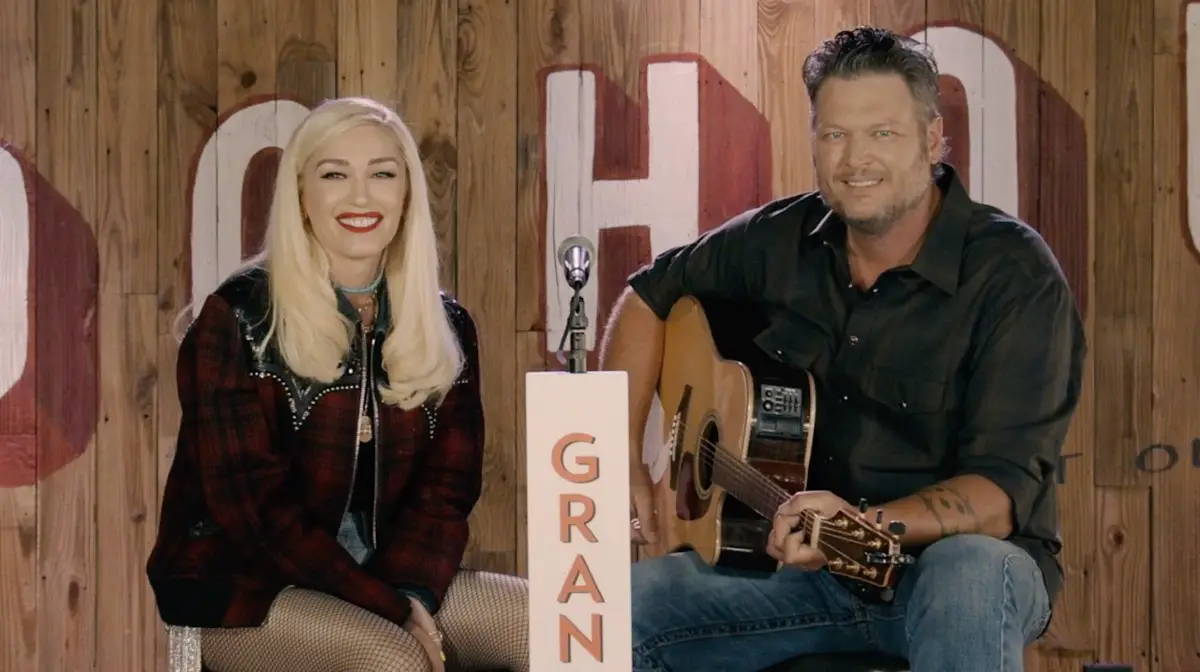 Blake Shelton wasn't sure he would ever become a father, but he is definitely filling that role with his girlfriend Gwen Stefani's three sons: Kingston, Zuma and Apollo — and he takes his job very, very seriously.
"That's a scary moment for me because it's one thing for me to be with the kids all the time and be their buddy, but you do have to consider after a while that they start to listen to things that you say and there's a lot of responsibility that comes with that," Blake shared on the Today Show.
The couple just released "Happy Anywhere," which follows their multi-week, platinum-selling No. 1 hit, "Nobody But You." It's an unlikely career twist for Gwen, who has been a mainstay in the rock world for almost 30 years.
"She just never imagined hearing herself on country radio," Blake acknowledged. "She's been listening for the last five years I guess and has really fallen in love with country music."
"Happy Anywhere" might seem like it was inspired by the coronavirus pandemic, but the pair actually recorded it before they were forced to start self-isolating at home.
"'Nobody But You' was a big song for us, but we actually recorded 'Happy Anywhere' before that. We were waiting for the right time to release it, and I knew that time was now," Blake previously told People. "We're all still socially distancing, so there's no better time to be happy anywhere with the person or people you love. It doesn't matter where in the world you are — as long as you're with them, you're happy."
The video for "Happy Anywhere" was a family affair, filmed by Gwen's brother Todd.
"We ended up making the video up here, and that was a blast," Blake divulged. "Last year, I had been drinking, and after one of the episodes of The Voice last year, I was talking to Alex, one of the directors. For whatever reason, I bought a video camera. I had no business buying it, some kind of big-time camera. I had it here in Oklahoma, and there was nothing else to do.
"We were putting out this single, and so we were like, 'Hey Todd, you know how to run a video camera? Will you make a video for us, for our new single?'" he continued. "And so Gwen's brother Todd figured out how to run this camera, and now we've got this video for the new song. Things just kind of fell into place. We have found ways to keep ourselves busy around here."