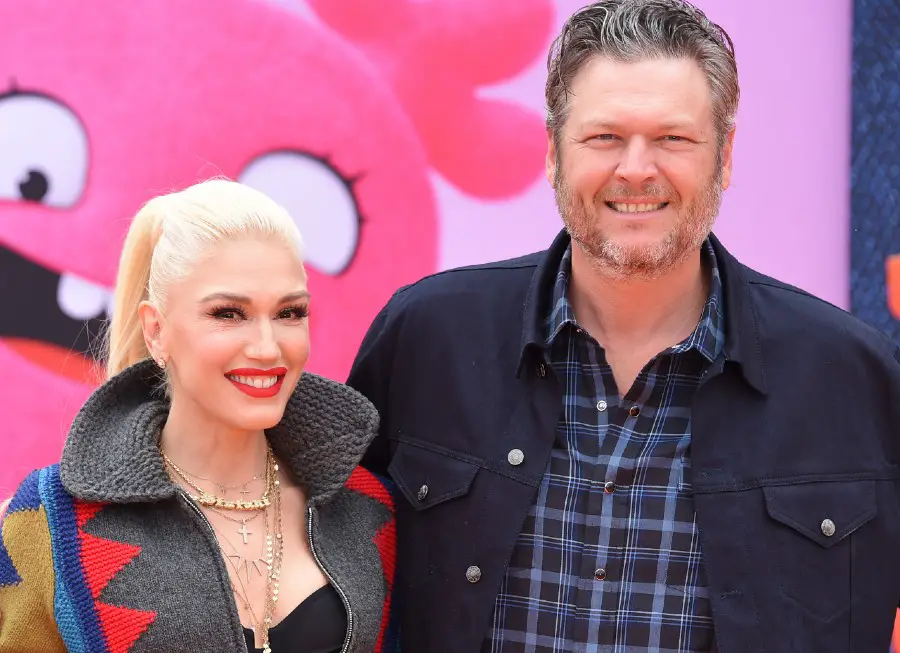 Blake Shelton is returning to radio with a new single, "Happy Anywhere," which will once again include his longtime girlfriend, Gwen Stefani. After the success of his platinum-selling, multi-week No. 1 hit, "Nobody But You," also with Gwen, the Oklahoma native didn't plan on releasing another song with Gwen, but couldn't pass up the opportunity to include her on the new track.
"Even though Gwen and I just had a single out we decided that, under the circumstances, this year… man, there's never been a better time for 'Happy Anywhere,'" Blake said in a statement about the song. "We've all been in quarantine and lockdown, and hopefully we've been doing that with somebody that we really love and enjoy being around. That's what happened with Gwen and me this summer – and this entire year."
It makes sense that Blake would want the No Doubt singer to join him on another song, since he admits he is still in awe of how well she can sing.
"I'm still learning when it comes to recording with Gwen," Blake previously boasted. "We've only recorded literally a handful of songs together. But the thing that I think that I'm blown away by with Gwen is just how hard she works when she gets into the studio. She's not willing to take anything less than greatness. And she's willing to put in the work. I don't care if it means she's gotta get in there and sing until she completely loses her voice."
Blake and Gwen, along with Trace Adkins, will perform on Friday, July 25, as part of the Encore Drive-In Nights, for a special concert event.
"This is such a great way to enjoy music with your family and friends and stay safe," Blake said of the concert. "I'm excited we're getting the chance to perform a concert for fans, and we're going to go back and play old hits like 'Austin,' newer songs like 'God's Country' and we might even introduce something brand new! So fill up those popcorn tubs and get ready for some country music."
Tickets for the drive-in show are available here. "Happy Anywhere" will be released this Friday, July 24.