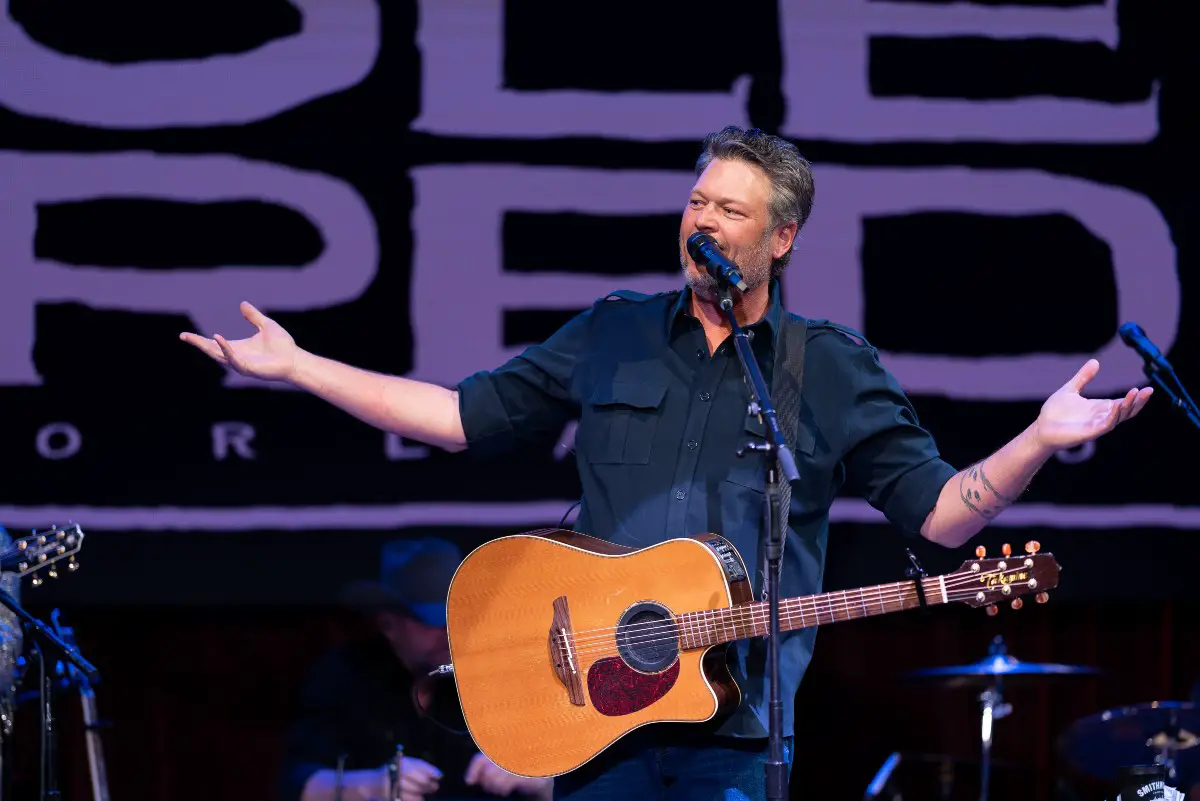 Blake Shelton showed off his tender side at a recent concert, where he was joined by a special little boy. Six-year-old Wyatt McKee joined Shelton on stage at Choctaw Casino & Resort in Durant, Oklahoma to sing "God's Country."
Shelton invited Wyatt on stage, and then read the note the little boy held, which said, "Your smallest biggest fan from Lake Texoma, six years old, waiting on a heart transplant." Another note Wyatt had asked if he could sing "God's Country" with Shelton.
Wyatt's mother posted on social media ahead of the concert that someone purchased the tickets so that Wyatt could see his favorite country singer. Later, his mother posted her thanks to Shelton for making the night so unforgettable for her son.
"I don't know if Blake Shelton will ever see this but I just want to let him know he is awesome and officially my favorite person," she wrote. "He absolutely made Wyatt's day. Thank you so much to him and everyone who stopped us to tell him how great he was on stage and told him they are praying for him!!! Definitely a night to remember!!!"
"God's Country" was written by HARDY, Devin Dawson and Jordan Schmidt. The song, from Shelton's  Fully Loaded: God's Country album, earned him the 2020 ACM Award for Single of the Year.
Shelton's latest album, Body Language Deluxe, was released in December. The 16-track record includes his duet with Gwen Stefani on "Happy Anywhere," "Minimum Wage," and his current single, "Come Back As a Country Boy."
"I think this song is an anthem for everyday hardworking country people out there," Shelton says of the song, which is currently in the Top 15 on the charts. "We have so much pride in who we are and what we do that, if we ever died and got the chance to live life over again, we probably wouldn't do it if we couldn't be country."