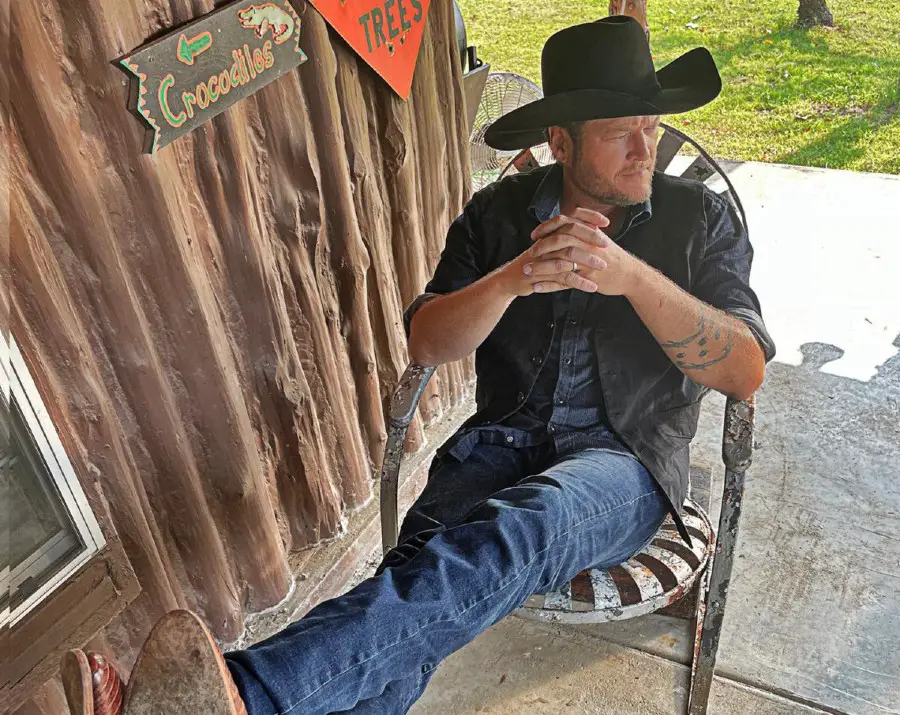 Blake Shelton just dropped the fiery video for his latest single, "Come Back As A Country Boy." Directed by Sophie Muller, who also directed Shelton's "God's Country" video, the "Come Back As A Country Boy" video celebrates the place Shelton loves the most: his Oklahoma ranch.
"This video is an adventure," Shelton said. "But at the end of the day it's just me, my dog and my truck… and, of course, a beer. It's me being a country boy in my favorite place on Earth."
Shelton previously said the song, which was written by HARDY, Jordan Schmidt and Josh Thompson, was the embodiment of what country music is — or should be.
"I think this song is an anthem for everyday hardworking country people out there," Shelton said. "We have so much pride in who we are and what we do that, if we ever died and got the chance to live life over again, we probably wouldn't do it if we couldn't be country."
Shelton also just dropped another new song, "We Can Reach the Stars," which he used for his vows during his wedding to Gwen Stefani.
"Gwen and I decided we were going to write our own vows for the wedding, but I decided to surprise her by writing a song instead," Shelton says of the song. "I reached out to my buddy Craig Wiseman, who is a world-class songwriter, to help me write and structure something that would stand the test of time. I'm really proud of 'We Can Reach The Stars' and I'm really honored to be with her. That's why we got married in the first place. That's why we wear rings… because we want everyone to know. I'm thrilled to share this song with the world."
Both "Come Back As A Country Boy" and "We Can Reach the Stars" are from Shelton's upcoming Body Language Deluxe album, out on December 3. Pre-order the record here.