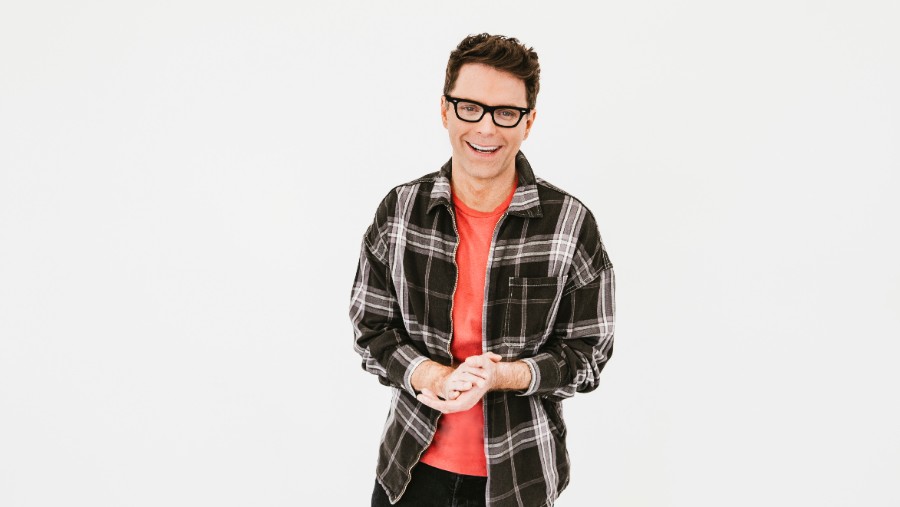 Bobby Bones is getting married! The award-winning host of the Bobby Bones Show proposed to his girlfriend, Caitlin Parker, on Sunday, October 11, sharing some of the photos of the proposal on social media, along with a touching tribute to his future wife.
"I am the luckiest. I waited so long for the right one," Bobby wrote. "And it [paid] off. Surprised her with a secret proposal in the barn in the backyard. After she said yes, our song 'Nothing Left to Lose' by Mat Kearney was playing outside. And it was [Mat Kearney] playing it. She said it was at Mat's concert during this song that she knew I was the one for her. So lucky he played it again for only us tonight. I'm so happy I get marry to love of my life."
Tonight was a big night. pic.twitter.com/xk64QXj9Bb

— Bobby Bones (@mrBobbyBones) October 12, 2020
Caitlin also shared some of the photos from the evening, saying, "I get to marry the best man I've ever known," she wrote. "Bobby surprised me with the most amazing proposal in the barn in our back yard which was immediately followed by a live performance of [Mat Kearney] singing our song. I am in shock and feel like the luckiest girl in the world. I'm so in love & so happy … the future Caitlin Estell."
Bobby has been very open about his love for Caitlin, who moved from Los Angeles to Nashville to be with him during the coronavirus pandemic — and never left. Since living together, the Dancing With the Stars winner found she forced him to take time for himself, something he had never learned to do until she came into his life.
"Even though I'm busy, I have a great influence on my life, and her name is Caitlin," Bobby told Everything Nash. "My girlfriend, she is extremely present. With Cait, life doesn't revolve around what's happening on TV and radio. For me, I've been so dedicated to my job, and her focus is not that. She doesn't even like it, honestly. She doesn't want any of the attention.
"That's good for me," he added. "At first it was forced, but it has made me value time. So, I do sleep a little bit more, mostly because she has instilled in me, beat in me that I need it."