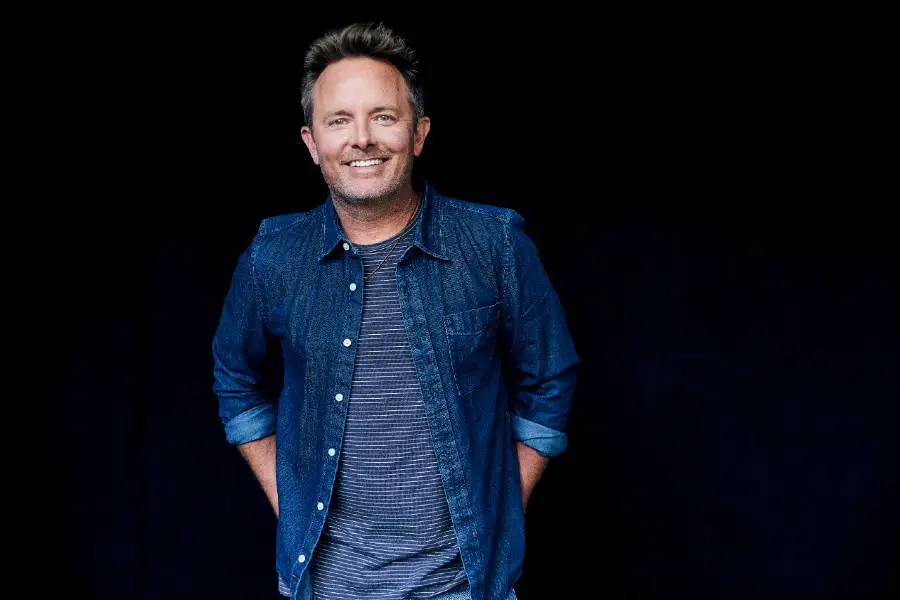 Chris Tomlin is opening up about his wife Lauren's surprising third pregnancy. Already parents to 9-year-old Ashlyn and 6-year-old Madison, the couple didn't plan on adding to their family again, which is why the news came as a complete shock.
Although Lauren bought a pregnancy test, after experiencing some of the same symptoms she had with her two daughters, she still thought "There's no way," Chris told People. "When she got the test result, she said she just started laughing. She's like, 'Oh my gosh, are you kidding me?'"
Lauren surprised her husband by wrapping the positive pregnancy test as a gift, news that it took him a while to absorb, before he realized the enormity of the gift he had been given.
"It's an incredible privilege to be a dad with these girls, and especially girls," the 48-year-old shared. "I feel like there's a special thing that a dad has with girls, and so I'm really grateful."
Chris and Lauren are expecting their new baby, a girl they've already named Elle, 11 days before Christmas. The timing of the arrival of their third daughter inspired Chris to pen a new Christmas tune, "Miracle of Love."
"I started thinking about how I could write a lyric that talks about my baby being born at Christmas and then talks about 'the baby,' Jesus, being born at Christmas, and that each line would match and would have a double meaning," Chris explained.
"Miracle of Love" is the title track of the gospel singer's EP of Christmas songs, out now. The new set of tunes comes only a couple months after his star-studded Chris Tomlin & Friends album, which features numerous country music artists, including Florida Georgia Line, Lady A, Thomas Rhett and more. The eclectic record inspired him to reach outside the contemporary Christian lines for "Miracle of Love" as well.
"I broke every rule I've ever had for music," Chris said of Chris Tomlin & Friends. "I was already there in my mind. I just went with it and stayed with it."
Miracle of Love is available now at ChrisTomlin.com.