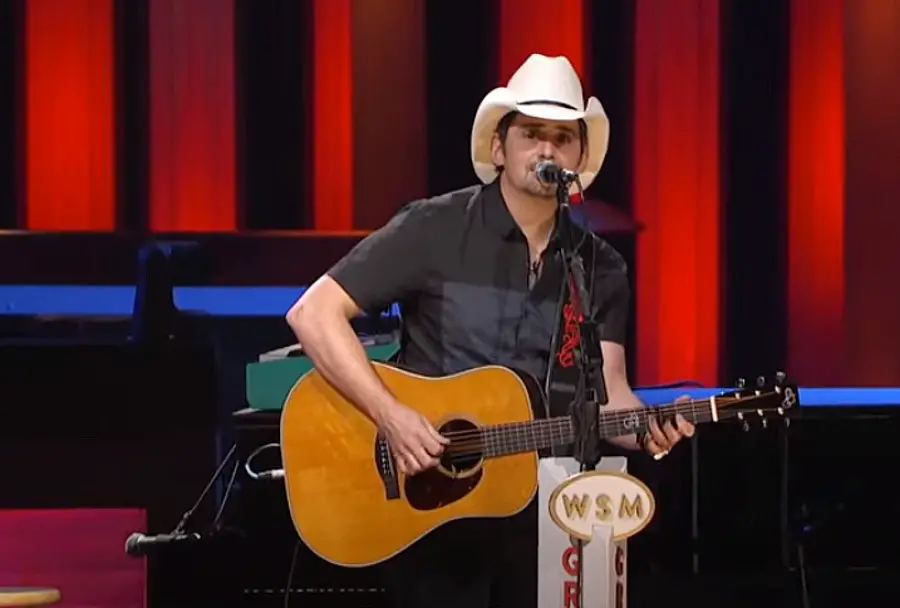 Brad Paisley has already spoken out about the need for Americans to receive the COVID-19 vaccine, and now he is doing even more. The country music singer will join Vice-President Dr. Jill Biden at a pop-up vaccination site in Nashville on Tuesday evening, June 22, to encourage Music City residents to receive the vaccine. The event will take place from 5:00 PM to 7:00 PM at the Ole Smoky Distilllery and Yee-Haw Brewing Co., located at 423 6th Avenue South.
"It's an interesting thing when you look at what happens and how this became what it is," Paisley told MSNBC, speaking of those who were hesitant to get vaccinated. "I think back to the original anti-vaccine movement, which sort of started, I think — I could be wrong, but I see it as almost starting with the Hollywood elite that didn't want their kids vaccinated because of a bunk report. I think that there is a level of reaching these folks that you have to say 'Look, the way to be the most productive citizen, the way to be the person that helps, is to get this. The patriotic thing to do, when you raise your arm and say 'America, get a shot in it,' that is the way that you are the most patriotic.
"I don't think they understand necessarily all of the things that go into this about the patriotic moment we're in, how as a nation we are stronger with this, because I think you're going to have a choice," he adds. "The choice is get the vaccine, and you don't get COVID. The other choice is, you get the COVID, and you don't get the vaccine. And it kind of feels like it's a really important patriotic moment for all of us."
Paisley also said he is in favor of using whatever means necessary to encourage people to get vaccinated.
"I also think the incentives work," Paisley maintains. "The carrot on a stick, the idea of positive reinforcement, where tickets are given to people who are vaccinated. I like the lottery systems that states are doing. I like the fact that Governor Justice in West Virginia did a hundred bucks a person when they got vaccinated. It's a shame we have to, but at the same time, whatever it takes, because the variant, it's coming."
According to Fox 17, approximately 40 percent of Nashville residents have received the COVID-19 vaccine. For more information on the Nashville pop-up vaccination clinic, or to make an appointment, click here.