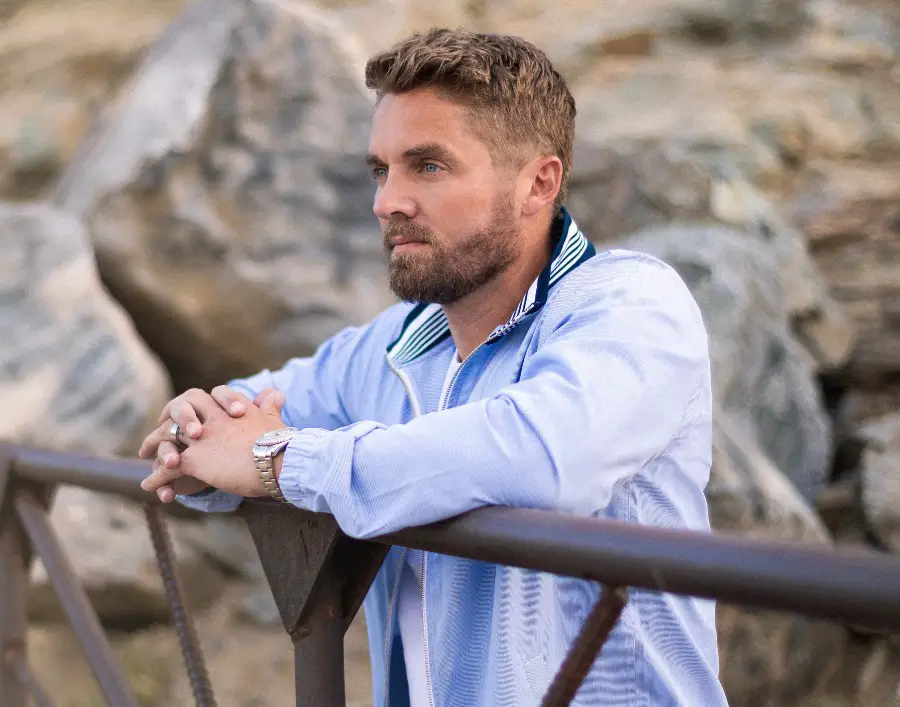 Brett Young is a true family man, both in his music and his life. The father of 19-month-old daughter, Presley, with another one on the way, wants to keep his music accessible to everyone, regardless of their age.
"I've never once seen the necessity for art to cross that PG line in order to be art," Young tells E!. "If you have something interesting to say, you can say it for everybody. You don't need to say it to the NC-17 crowd and I've never understood why that was necessary. I don't draw a hard line for myself about how I go enjoy stuff like that. However, I don't want a 35-year-old woman to not feel comfortable bringing her 12-year-old daughter to the same concert. They should be able to have a mother-daughter night, and if I start having questionable content and lyrics in my music, all of a sudden, she's not bringing her daughter and they can't have that experience together. I feel like, if you're a good enough writer, you can make it acceptable for everybody and I've always tried to walk that line."
Young was at home with his wife, Taylor, and baby girl for most of 2020, a bittersweet time that resulted in not only bonding with his daughter, but his upcoming new album, Weekends Look a Little Different These Days, as well.
"I didn't miss my daughter's first steps," Young reflects. "I didn't miss her first words. There's a very obvious silver lining to be at home for the past year and a half. I was very productive with my time. I made a record. I made a baby. I was home and I did it right, but I miss being on the road and I'm excited to get back out there."
Young already released "Lady" from his upcoming album, inspired by Presley, and hints that being a father could inspire plenty more songs from him in the future.
"If I wasn't careful, fatherhood would have inspired all of them and we would have had a lullaby record," Young quips. "In terms of the songwriting, it put me in a position where I had to actually stretch myself pretty far and not just write about what today was like or what I'm feeling right now. It made me realize that there was a huge audience of people who had fallen in love with the first record, specifically songs like 'Mercy' where it broke their heart."
Young just released "Not Yet" from Weekends Look a Little Different These Days. He will hit the road this fall on his The Weekends Tour, with Maddie & Tae and Filmore serving as his opening acts. Find tour dates, and all of his music, at BrettYoungMusic.com.