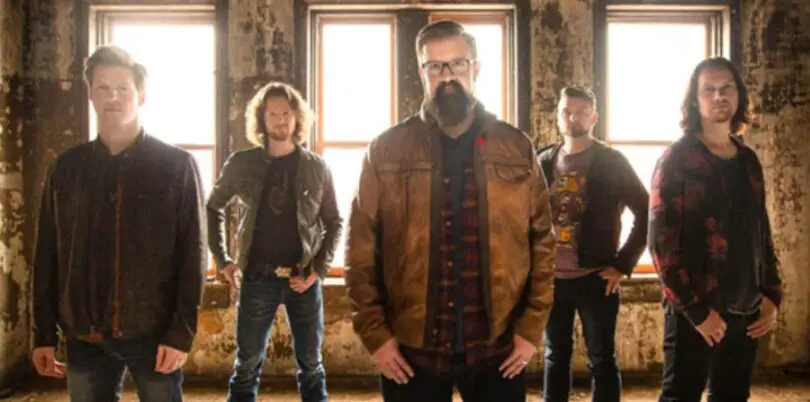 Home Free was in Europe, for their global Dive Bar Saints Tour last year when they had to abruptly come home, as the COVID-19 pandemic made its impact on the world. For a group that has spent much of the last several years mostly on the road, the sudden change was a shocking disappointment.
"It was like whiplash," Tim Foust tells Everything Nash. "We were literally in the middle of a European tour and we had to cut it short. We had stayed up till 2:00 AM, Europe time, to see the Presidential address. He said we were going to be banning flights from Europe. So the first thing we did was get on the phone and say, 'Delta, get us home ASAP.' It was very jarring in a 24-hour period to go from being in the middle of a tour on the other side of the world, to being on our couches in our homes, not really knowing if we could or should even leave our houses. It was one of the more jarring experiences I've ever had."
For the Home Free members, it took a while for each of them to acclimate to their unexpected change of plans.
"We were up at 2:00 AM. Nobody went to bed," Austin Brown recalls. "We saw the address. I was at the airport with two of my bandmates at 4:00 AM and on a flight at 6:00. We just up and left from Munich to home in an instant. We got home and it was one of those things that, for a second, it was kind of a nice break. It was like, 'Oh, this is kind of interesting.' And then it was like, 'Wait, are we going to get to go back on tour?'"
Not only did Home Free have to get used to not seeing their fans, but they also had to get used to not seeing each other for an extended period of time.
"Because of the way we do record and release music videos,, we're typically together about 80 percent of the year.," Foust says. "So to go from that to not seeing each other in person for about a year and a half was really odd and unsettling for us."
Now that Home Free has rescheduled their Dive Bar Saints Tour, they can appreciate that there was a bit of a silver lining to spending most of 2020 at home.
"It went from this incredibly stressful experience to flash forward to right now," Brown reflects. "It was almost like a really beautiful reset. We get to go back on the road now, and we have a sense of value that we never had before. I hate to say we took it for granted, 'cause I don't think we did, but it certainly is something that none of us ever thought could be taken away so immediately, and so indefinitely."
Home Free will resume their Dive Bar Saints Tour this fall, with the Canadian dates resuming in 2022.
"We'll be playing catch up for, for a while now," Foust acknowledges. "But our fans have been so patient and understanding for the most part. Everybody is missing live music, us included. We're so excited to finally bring our show back to people who have been desperately craving it for a couple of years now."
Home Free just announced an album release show at the Grand Ole Opry, celebrating the release of their patriotic Land of the Free record, which comes out on Friday, June 25. Pre-order the record at HomeFreeMusic.com.