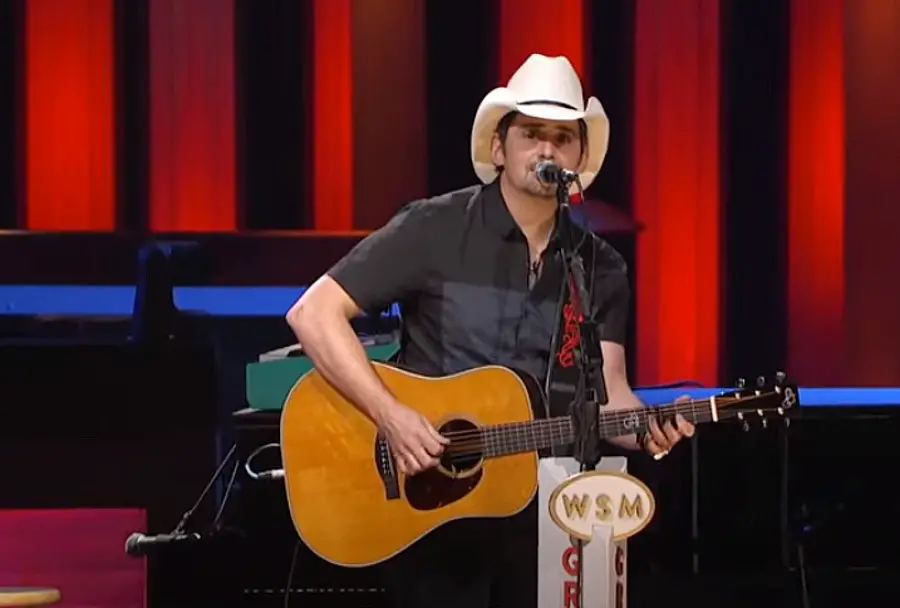 Brad Paisley's new single, "Off Road," is his own tribute to women. The song, which Paisley wrote wtih Ross Copperman and Lee Miller, was his way of honoring the way females, including country music icons, have had to work hard to get what they want.
"So we released a new song called 'Off Road,' and it's really about female empowerment and the way that women will bust through road blocks,' Paisley shared with his record label. "You can't keep a country girl down. She is just going to go off the beaten path and do the thing she needs to do to change this world. It's about trailblazers, and I hope people relate to it. I really love the melody of this song and the production."
Paisley is also a fan of the production, which Copperman did wtih Luke Wooten.
"I just think the track has got something magical about the fact that women, especially country women," Paisley said. "When I think of this song I think of people like Dolly Parton and Carrie Underwood and Tammy Wynette and Loretta Lynn and just the strong, long list of females that blazed their paths. This is for them."
Paisley and his wife, actress Kimberly Williams-Paisley, just celebrated a personal milestone: giving away one million meals at The Store, their non-profit that feeds people who are experiencing financial hardships.
"The reason it's called The Store is for the dignity of parents saying to a kid, 'Hey, let's go to The Store,'" Paisley explained on The Kelly Clarkson Show. "It's a normal experience; the kid doesn't know. It looks like they're paying for the food, but what they're really doing is just scanning a voucher card. It opened its doors in March, a week before the pandemic. We expected to do 300,000 meals last year, and we passed a million last week. We did a million meals last week. It's more than we ever expected."