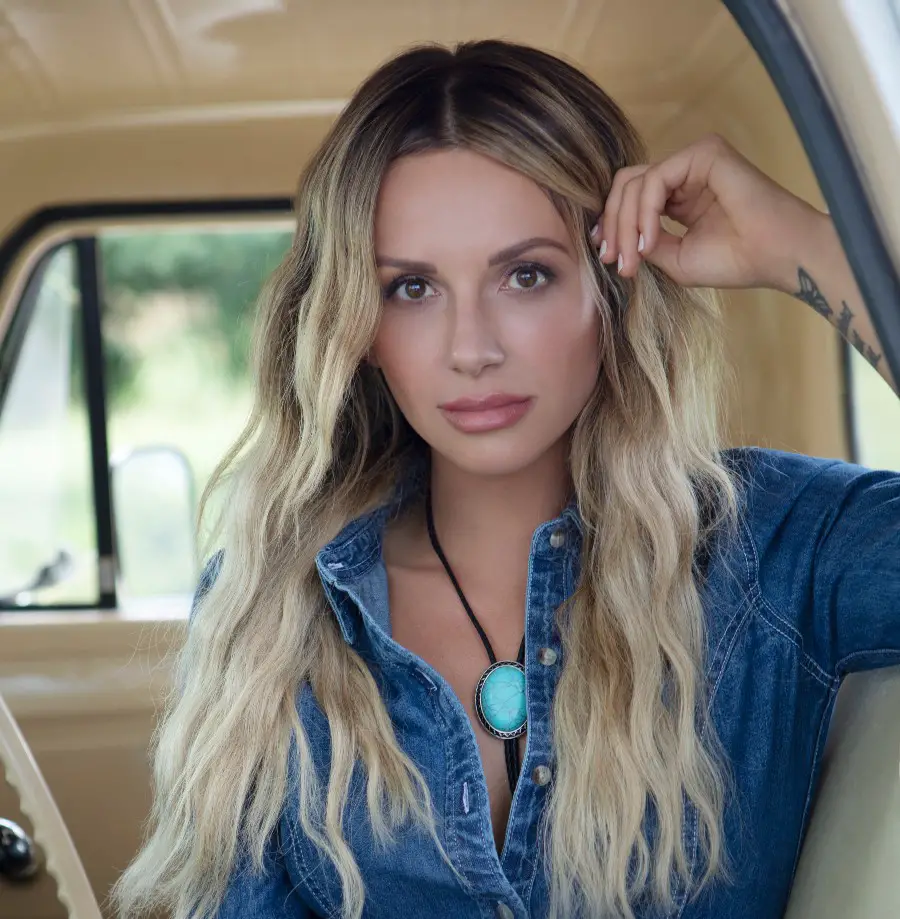 When Carly Pearce realized her marriage to Michael Ray needed to end, mere months after it began, she turned to the one person who has always been her rock: her mother. The Kentucky native spent part of her time in quarantine with her parents, while her mother helped her sort out her complicated feelings about her impending divorce.
"My mom was a key part, quite frankly, of me not dying over the last year in a half," Pearce tells American Songwriter. "My mom is a strong woman and she raised me to be a strong woman, and she was a voice of reason for me at a time when I didn't want to face a lot of this stuff. She reminded me how strong I was and reminded me that this wasn't the life I would have wanted."
Pearce also relied on her good friend — and frequent collaborator — Emily Shackleton, who co-wrote Pearce's debut single, "Every Little Thing," and her tribute to Busbee, "Show Me Around," among others.
"Emily sang at my wedding," Pearce recounts. "She flew with me to Los Angeles to say goodbye to Busbee. Emily was the first person I told in the music industry that I was going to file for divorce. She is like my sister. We have shared a lot of life. It's so nice to create music with people who love you as a human."
Pearce just released 29, a seven-track EP that chronicles her hurt and healing over the last year and a half.
"I don't know how to not be honest," Pearce told Everything Nash and other outlets. "I don't know how to make music that's not authentic to me, long before I was married or not married. I tried really hard to make fans not think of [the microphone] as a barrier from me. It's just a metaphor that I'm singing your stories into. And I laid down at night knowing that I'm honest … Everybody's different. Every artist is different. They have different approaches for me in the same way. I'm not relating myself to Taylor Swift, but I do feel like we have a common thread through this of, when she puts out music, and fans, they read between the lines and they read and all this stuff.
"They know that it's a story," she continued. "She's writing such authentic lyrics of what she goes through in her life. And I feel like if I wouldn't have done that, people wouldn't have believed me, because I've always done that. I've always just left my heart on a page. So I I'm just being honest. That's how I was raised."