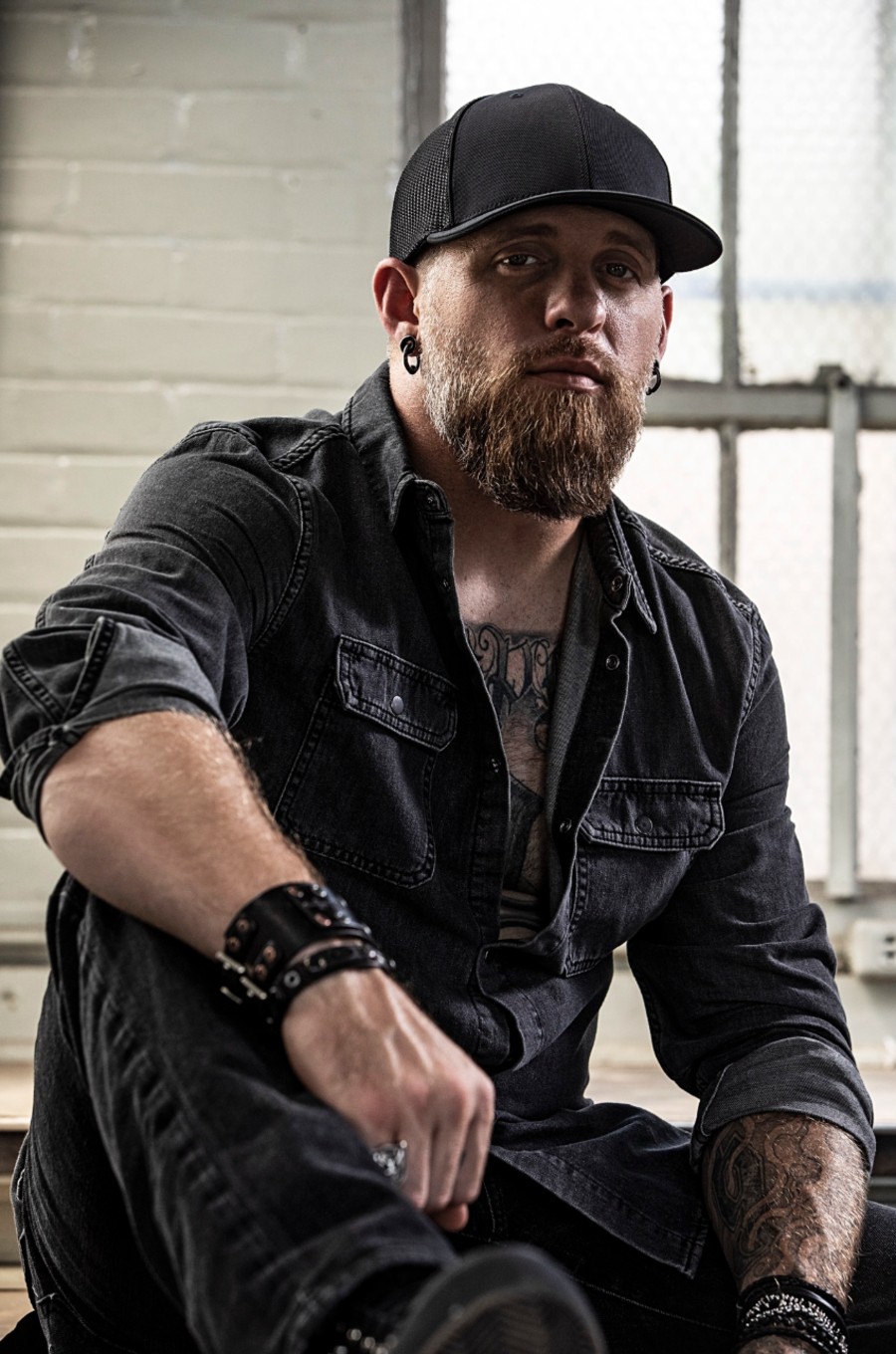 Congratulations to Brantley Gilbert, who is celebrating nine years of sobriety! The Georgia native spoke out about the milestone on social media, along with a touching photo of him with his family.
9 years drink free today & I couldn't have done it without my family, my brothers, my road family and #bgnation…. If y'all pop a top today drink one for ya boy…. Much love & lookin forward to the livestream show for y'all on Dec 30…. Grab your tix https://t.co/hKJ2UxPIwB pic.twitter.com/iqWX55XrRE

— Brantley Gilbert (@brantleygilbert) December 18, 2020
Brantley previously spoke out about how maintains his sobriety, which he credits in part to some of his tattoos.
"The one on my left side is really the story of my life, and goes through my addiction and the tribulations and trials," Brantley explained. "I got the devil trying to get on my shoulder over here, and I got two angels – I got one chubby angel with a spear keeping him from getting up here.
"It's just little things like that that I remember the struggle every time I look at my arm," he continues. "That's one of the things, people ask me, 'How are you staying sober?' And honest to God, this has a lot to do with it. Every time I look down, I see flames and skulls and the fact that I put myself and everybody that works for me through hell."
The singer-songwriter is also enjoying the holiday season more this year, now that he has two small children.
"Christmas has never really been my deal," Brantley said. "I like Christmas 'cause it's Jesus' birthday. But outside of that, I'm all about it for the kids. My wife [Amber] is huge on Christmas. My son loves The Grinch, man, just fell in love with The Grinch, and we watch that movie even when it's not Christmastime.
"Christmas is big at my house," he continues. "Amber starts decorating really early. I'm not as big of a Scrooge as I used to be, but I think I still got a little ways to go. I'm not quite as over the top about it as they are. But it is fun and it warms my heart and it means the world to me to see them getting excited."
Brantley will livestream his upcoming show from his own Dawg House, a renovated garage he turned into a man cave for himself during quarantine. Find ticket information here.