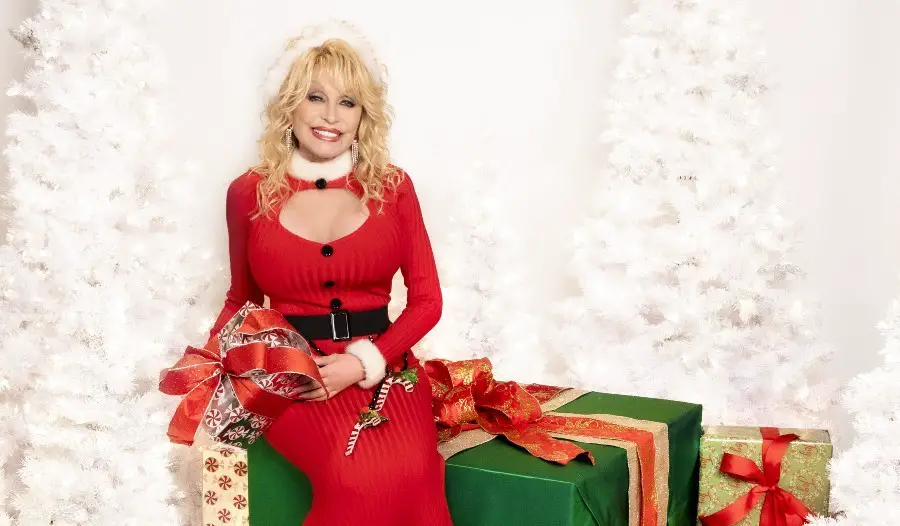 Dolly Parton might make enough to buy whatever she wants, but her favorite gift, especially from her husband, doesn't have a price tag. The 74-year-old reveals her husband of 54 years often gives her a present from the heart, which is what means the most to her.
"People laugh when they ask, 'What did your husband buy for you?' thinking I'll say, 'A diamond ring!'" Dolly tells Red Online. "He just buys me what he knows I really want. I also write him songs and he writes me sweet poems. A poem inside a card is my favorite kind of gift."
Dolly often gives her husband more practical things, instead of something lavish.
"My husband, Carl, and I are pretty easygoing when it comes to gifts," she admits. "He's a carpenter and a mechanic, so I keep an eye on what he's missing or what he's worn out and I'll buy him tools or flashlights. He knows I love to cook, so he'll buy me things like aprons or oven mitts."
Dolly and Carl, who often celebrate the holidays with extended family, open their presents on Christmas Eve, allowing the Country Music Hall of Fame member to spend a lot of Christmas Day in the kitchen.
"As soon as I wake up on Christmas morning, I start cooking," Dolly reveals. "My sisters and I are all great cooks, so we decide beforehand who's cooking what dish, and then we all get together and bring our dishes. I cook while playing music – songs like 'Winter Wonderland' and 'A Holly Jolly Christmas.' I'll also make breakfast for Carl; I always do something fun like red and green pancakes, covered in decorations with strawberries."
Dolly's favorite part of the holiday is spending time with her loved ones, even if some of them occasionally over-imbibe.
"My family are very open people, and we love to have fun," gushes the Tennessee native. "We sing songs and watch all the Christmas specials on TV, and the classic movies. We all laugh together and drink apple cider – some with alcohol, some without. If somebody gets too tipsy, we just sit them down and make them some coffee!"