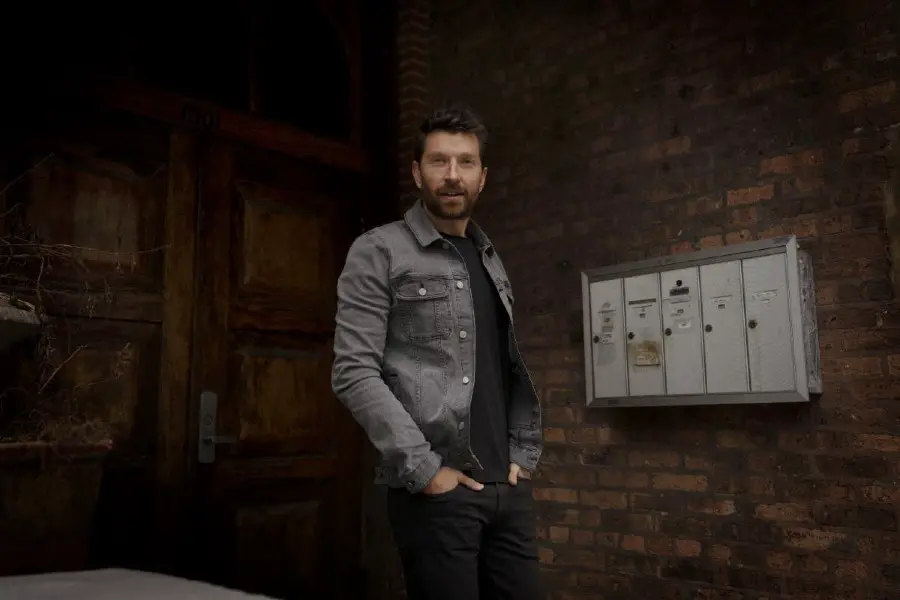 Brett Eldredge has been very open about his struggles with anxiety and depression. The Illinois native began speaking out about his own mental health a couple of years ago, and continues to be a beacon of hope for those who have similar struggles.
"Being a kid from a really tiny Midwest town — Paris, Illinois, was 8000-some people, I don't think I ever really knew a therapist was," Eldredge shared with Everything Nash and other outlets during a virtual media event. "It just wasn't a thing. You hear about therapists, and it's like what you see in the movies. Someone laying on a couch and they go into a trance … it's some kind of crazy depicted thing. And so you just think of it as something that is not for you, or not going to help you, or that makes you a crazy person or something, if you go to counseling or therapy or anything.
"It took me a long time to get to that place, to even understand that that wasn't a shameful thing to go to therapy, or get help," he adds, "and get someone to talk to you. Figure out how your brain and your mind works, and how to deal with this crazy world in life and everything."
Now that Eldredge has been active in therapy, he sees its value, which is why he wants other people to remove the stigma associated with getting help for their own mental health.
"I think that's been really important for me, and a huge part of it," Eldrege reflects. "Once I started going the first time, I was like, 'Whoa, it wasn't so bad.' And then I started to read a lot of books that kind of focus on the mental health aspect. I'm a big self-help book guy. I've read a lot of books on that front, and just kind of started to take the more self-awareness approach of my life. And it really helped me figure out why I am the way I am."
The 34-year-old is grateful for the challenges he has faced — and that he has found a way to overcome them.
"It doesn't define me," Eldredge maintains. "This helps make me, I think, stronger in a way. And I'm glad for the really brutal times that I've gone through with this stuff. It's taught me resilience. It's taught me to be a better creator and a better friend and a better person when I'm there for myself more. I think giving yourself the help and encouraging others to get help has been my passion."
Eldrege's current single, "Good Day," which he wrote to be a message of hope for others, is out now, and available at BrettEldredge.com.