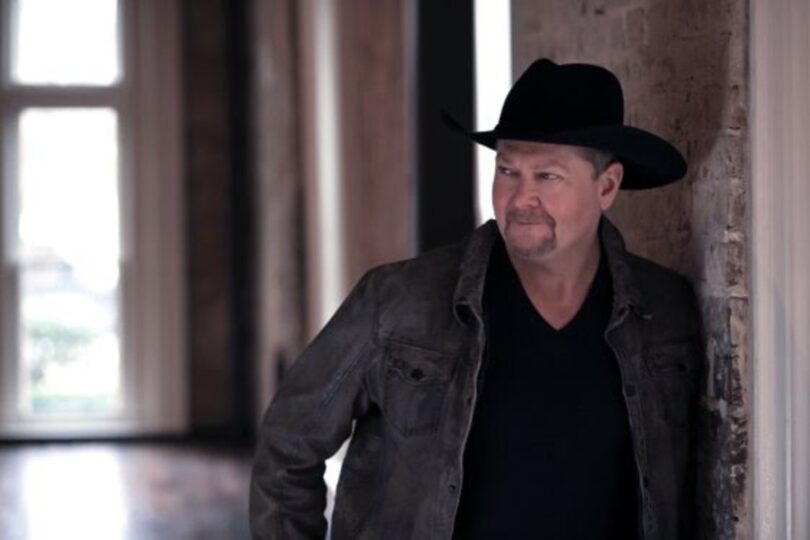 This year marks 30 years since Tracy Lawrence introduced himself to country music with "Sticks and Stones," the title track of his freshman album. To celebrate, the 53-year-old announced earlier this month that he was releasing Hindsight 2020, a three-album collection of both original songs and new recordings of some of his earlier hits, resulting in 30 songs to honor his extraordinary career.
"We've been working on this well over a year," Lawrence tells Everything Nash. "I knew that we were going to do a 30th anniversary package and as we started evolving through the process, the ideas started flowing. So this has been something in the works. I think the whole three-CD, 30-song thing has been on the agenda since before the pandemic started.This was not an easy project to figure out. I've never done three albums at one time. So this one was a little bit of a challenge."
The first record, Stairway to Heaven Highway to Hell, will be released on April 23, and is already completed, while the other two are still in process.
"I've got the first package done. The second package is all recorded and it's being mixed right now," Lawrence reveals. "I'm still waiting to sequence it. And I've got about half of the third package done and I'm in the process of writing the rest of it right now."
Stairway to Heaven Highway to Hell is all new material, with Lawrence writing all but one of the songs on that record.
"I felt like it was time to do that," Lawrence explains. "We were coming off the momentum with Made in America, and I had a ton of great new songs in the can. So we recorded basically a whole new package. And now I wrote nine of the 10 things on the side."
Lawrence is pretty certain which songs will be on the remaining two albums, and hints there will be a few surprise guests as well.
"There will be five old hits, and right now it looks like 'Front Porch,' 'Find Out Who Your Friends Are,'. 'I See It Now,' 'Somebody Paints the Wall,' and one more. I'm still not sure. 'Stars Over Texas' was scheduled to be on there, and I've got to redo the vocal on that one. I'm not happy. And I don't have time to get back in the studio right now, because we're supposed to start touring again. The second one, it will have five brand new things on it. All of those things are done and in the can."
Lawrence also has a few surprise guests on Hindsight 2020 as well.
"There's a brand-new song that is the title track called 'Price of Fame," Lawrence reveals. "Eddie Montgomery is singing on that with me, and then another song called 'Holes in the Wall' that Tracy Byrd is singing on with me. And I'm trying to get [Mark] Chesnutt on this record. I doubt it's going to happen on this one. He's in Texas and can't seem to find the time to get to a studio. Hopefully I'll be able to get him on the last package."
The first volume of Hindsight 2020 is available at TracyLawrence.com.