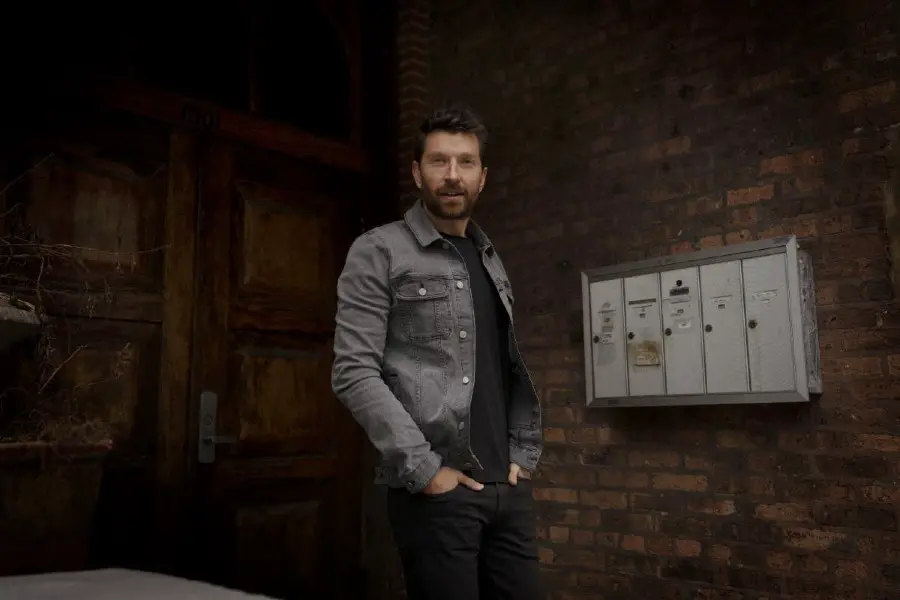 Brett Eldredge was set to wrap up his Glow Live Tour this Friday and Saturday (December 17 and 18) with two back-to-back shows at The Chicago Theater, but those shows have been postponed, after Eldredge reveals he tested positive for COVID-19. The Illinois native shared the disappointing news, in a video shared on social media.
"Today has been a really rough day," Eldredge said. "I was about to go to the airport to fly to Chicago and play my favorite show the entire year, the Glow show in Chicago. I have been feeling like i had a cold or something the last few days. I decided to go get checked. I've checked a couple of times this week. I went to check to see one last time, just to make sure it wasn't COVID or something. Unfortunately, it turns out I have COVID, which really sucks."
The 35-year-old, while disappointed, is grateful that the shows can still go on, just in time to celebrate the New Year.
"It breaks my heart. However, I found out that December 29 and 30th, we can still play the show," Eldredge continued. "If you can't go to the show, you can get your refund. But, I don't have a date for that time of year, for the new year's time of December 29 and 30. So, I would love you to be my date at The Chicago Theater, the 29th and 30th … I promise you it will be one of the best shows you've seen. It's just a really special show."
Chicago – So incredibly sad to not get to play this weekend 🤒 but I hope to see you December 29th and 30th! pic.twitter.com/GzEoNiB2Fa

— Brett Eldredge (@bretteldredge) December 16, 2021
In April, Eldredge shared a picture of him receiving his COVID-19 vaccine, urging others to do the same.
"Getting vaccinated is rock and roll….thanks so much to all the health care workers and everyone out there helping us all through this wild ride!" he wrote. "One step closer to the staggggge…where should we come play first?"
Eldredge has been open about his ongoing struggle with anxiety, hoping his honesty and transparency encourages others who might also be struggling as well.
"Being a kid from a really tiny Midwest town — Paris, Illinois, was 8000-some people, I don't think I ever really knew a therapist was," Eldredge shared with Everything Nash and other outlets during a virtual media event. "It just wasn't a thing. You hear about therapists, and it's like what you see in the movies. Someone laying on a couch and they go into a trance … it's some kind of crazy depicted thing. And so you just think of it as something that is not for you, or not going to help you, or that makes you a crazy person or something, if you go to counseling or therapy or anything.
"It took me a long time to get to that place, to even understand that that wasn't a shameful thing to go to therapy, or get help," he adds, "and get someone to talk to you. Figure out how your brain and your mind works, and how to deal with this crazy world in life."
Eldredge released his holiday Mr. Christmas album this year. Find music and tour dates at BrettEldredge.com.