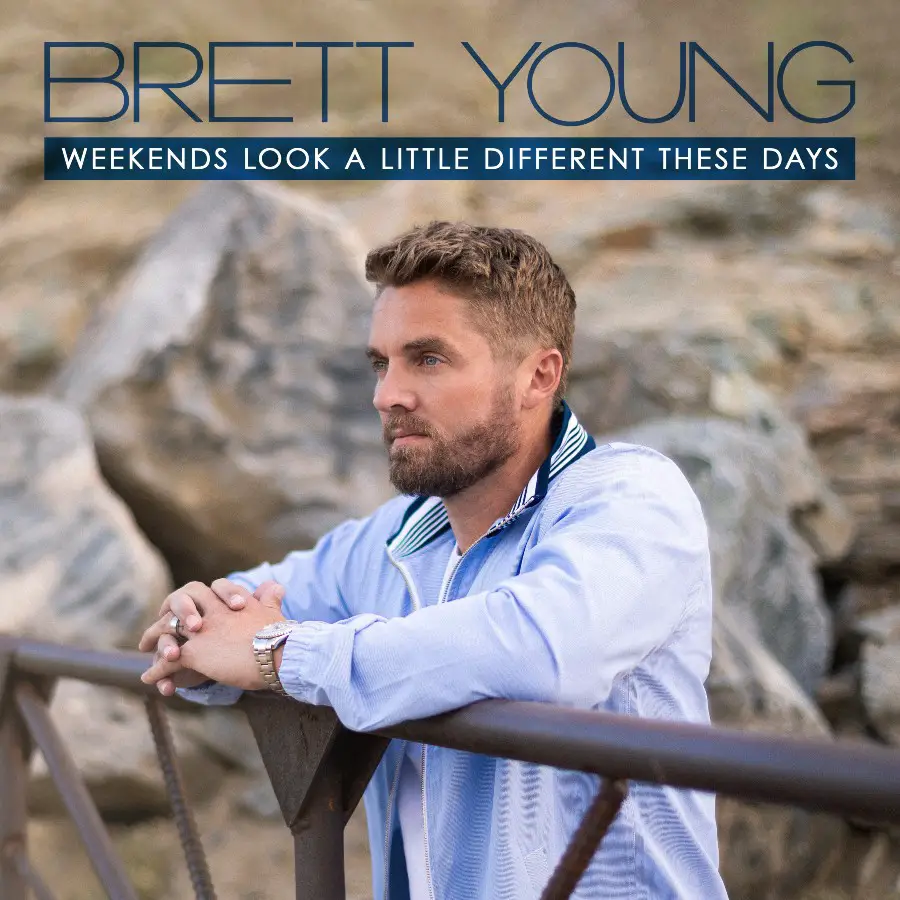 New music is coming from Brett Young! The California native made a surprise announcement that his next record, Weekends Look a Little Different These Days, will be out on June 4! The eight-track record includes both the title track and his new single, "Not Yet."
"It's hard to describe just how ready I am to finally get to share this new project with everyone," Young says of his upcoming third project. "With so many special moments over the last year-and-a-half and creative jolts translating to writing so many different songs, it was important for me to pick the right ones to reflect where I am right now. I'm grateful and can't wait to share everything we have planned!"
"Not Yet" comes on the heels of his seventh consecutive No. 1 single, with "Lady," which also appears on Weekends Look a Little Different. The song was inspired by his wife, Taylor, and their now one-year-old daughter, Presley.
"It's really a song, almost like it was written as a letter to my daughter before she was born, letting her know that her mom is incredible," Young shares with CMT. "And if ever questioning what kind of person to be, that she had a perfect role model, and if she ever needs to laugh once in a while, or somebody to screw around with, dad will be here, but the role model position in her life is still about her mom."
Perhaps surprisingly, writing "Lady" helped Young in his fears about becoming a father.
"My wife was about five months pregnant when we wrote 'Lady,'" Young recalls. "As a first-time parent, I had no idea what to expect. It was kind of born out of my fear about what kind of parent I would be. I kind of figured out in the songwriting process that I didn't have to know how to be, because my wife was going to be a rockstar off the bat."
Young and Taylor are expecting their second child this summer. See a track list for Weekends Look a Little Different These Days below. Download "Not Yet" and pre-order the album at BrettYoungMusic.com.
Weekends Look a Little Different Track These Days List:
1. Weekends Look A Little Different These Days (Brett Young, Ben Caver, Zach Crowell)
2. Lady (Brett Young, Ross Copperman, Jon Nite)
3. This (Brett Young, Justin Ebach, Amy Wadge, Geoffrey Warburton)
4. Dear Me (Brett Young, Justin Ebach, Ashley Gorley, Jon Nite, Jimmy Robbins)
5. Leave Me Alone (Brett Young, Jesse Frasure, Steven Lee Olsen)
6. Not Yet (Brett Young, Kelly Archer, Justin Ebach)
7. You Got Away With It (Brett Young, Justin Ebach, Ashley Gorley, Jon Nite, Jimmy Robbins)
8. You Didn't (Brett Young, Ashley Gorley, Jon Nite, Jimmy Robbins)