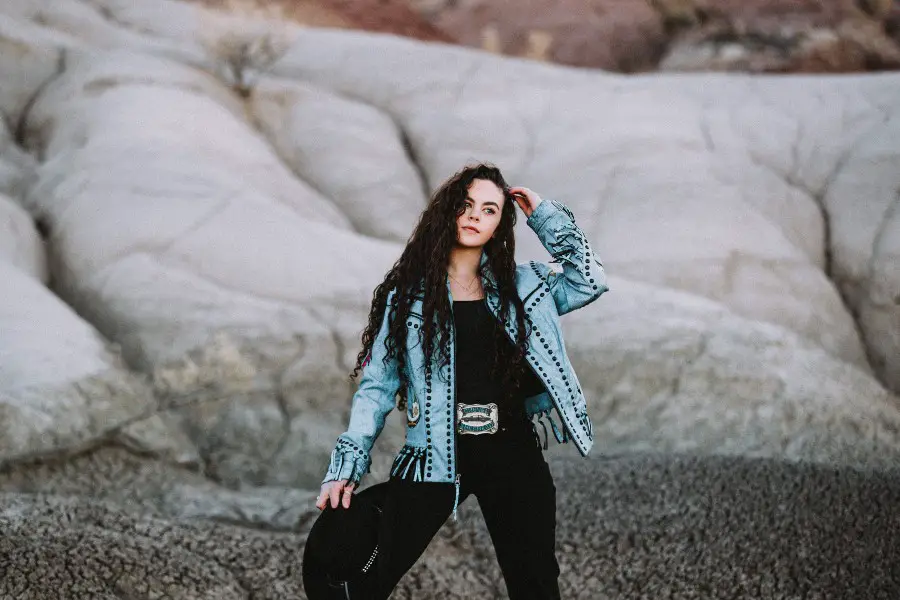 Chevel Shepherd won Season 15 of The Voice, when she was just 16 years old, but if she had her way, she would have won when she was even younger. The New Mexico native reveals that she had previously tried out for the reality TV talent show, but didn't initially make it onto the competition.
"It was a long process, that's for sure," Shepherd admits to Country 107.7. "I originally auditioned for Season 13 of The Voice, and I didn't make it. I went to an open call. And then I went back home and I was having a little bit of a rough week at school, and my mom got an email. They wanted me to come back and reaudition. So of course I said yes, and I went back, and re-auditioned in Arizona this time, and went through. After that, it was a process. I went to the blind auditions and made it through, and as I kept progressing through the rounds, it was a whirlwind, for sure. It's still surreal to even think about."
When Shepherd auditioned by singing the Band Perry's "If I Die Young,"  three of the judges, Kelly Clarkson, Jennifer Hudson and Blake Shelton, turned their chairs around, with Shepherd joining Clarkson's team.
"It was crazy," Shpeherd recounts. "I don't know how I kept singing, honestly, because watching it on TV — I grew up watching it, so I expected to hear the sounds, and I didn't because I was listening to the music. And so whenever I saw Kelly turn around, I was like, 'Oh my God, this is real. This is actually happening. I just got a chair turned.' I don't know how I kept going, and how I kept singing, but I'm glad I did, because that would not have been good if I had stopped. It was a surreal moment."
Shepherd was thrilled to be on The Voice, but never imagined she would be declared the winner.
"I did not expect to win at all," Shepherd admits. "I did not know what was going to happen. But then when it was down to the final two … it felt like we were standing up there for five hours, when in reality it was only five minutes until Carson [Daly] announced one of our names,"
Shepherd previously opened up about her time on The Voice, and her surprise that she won the entire season.
'I actually never once thought that I would win," Shepherd told Everything Nash. "I had no idea what was going to happen. I just was having fun, and was just living in the moment. I told myself, 'If I go home today, this was God's plan.' So I just was in the moment, and enjoyed every night I performed, and every night I got to spend with other contestants. But that finale night, whenever it was us four, I had no idea what was going to happen. And whenever I was up there standing there with Chris Kroeze, he was the runner-up, and it felt like five hours before they actually said one of our names.
"It took me a second because both of our names start with C," she continued. "So I was like, 'Did they say Chris or Chevelle?' It was fun. My mom was in the audience. She was trying to text my dad and tell him that I had won The Voice, and she never got to send the text, because everything was so crazy. But I never once thought that I might actually win it. I wanted to win, but I never knew that I might, because everything could change. It was all in America's hands."
Shepherd just released her Everybody's Got a Story EP, which includes her current single, "Good Boy."
Read 11 Questions With Chevel Shepherd here.