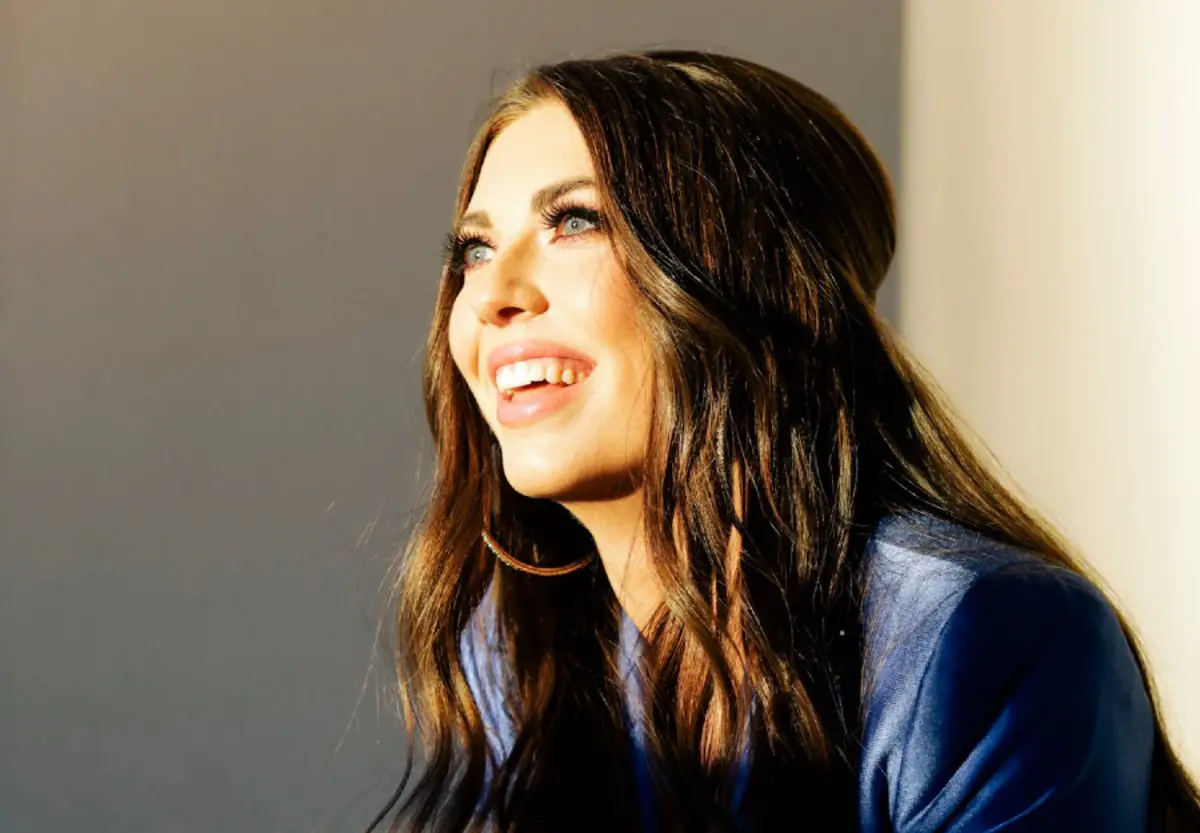 Jenny Tolman knows how to make lemonade out of lemons. The rising star saw her long-awaited There Goes the Neighborhood album released to rave reviews, which led to plenty of concert bookings and shows scheduled, right as the world began shutting down for COVID-19. Not one to wallow in self-pity, Tolman immediately pivoted, and set to work on creating a deluxe version of her new record, as well as launched her own cooking series, Hey Good Cookin'.
"I was very lucky to have gotten a good summer run out of my debut album," Tolman tells Everything Nash. "The momentum that we had built was finally taking off and running itself, and 2020 was projected to be a huge year for me, so to see that all slowly slip away as the pandemic took over, was pretty tough. I definitely had a few pity parties for myself, but you have to tighten your boot straps and roll with the punches, so here we are with our answer to the halt: a deluxe edition."
Tolman's three new songs on the deluxe version of There Goes the Neighborhood included a favorite song to perform live, and a duet with one the Grand Ole Opry's most-beloved members.
"When choosing the three songs to go on the deluxe edition of There Goes the Neighborhood, I knew I wanted to include 'Still Gonna Die,' because that is the song that I close all of my shows with," Tolman reveals. "We had been wanting to record that one for some time, as people always asked if it was on the album after my shows. It's such a great way to honor some of my country music idols, and my favorite songwriter of all time, Shel Silverstein. Next, came the duet with Jeannie Seely. I had 'Who'll Be Your Fool' in my back pocket for a few years, just waiting for the perfect opportunity, because I knew it would make a great duet.
"Recently, Jeannie and I have become very close, so it was just a natural next step to ask her to record this duet with me, and I was thrilled that she agreed!" Tolman continued. "For the third song, my producer, Dave Brainard, actually suggested 'Tabitha.' I wrote 'Tabitha' by myself way back in 2014! It was the song that really built my social media following, with just a little acoustic video of it. I always had fans request that at shows, and on live streaming concerts, so it just seemed like the perfect way to pay my respect to those fans who have been there from the beginning, but also giving new fans something that they had never heard before. So, overall, I feel like we got a great variety together for the three additional songs!"
Tolman's love of cooking came out of necessity, when she began having some dietary issues that forced her to change how she ate.
"I had to go gluten-free over 10 years ago, so before it was cool," Tolman shares. "During that time, there weren't a lot of good replacements on the market, so I was basically forced to learn how to make certain things that I couldn't have/find anywhere. Throughout that process, I really fell in love with cooking and baking, and saw it as another creative outlet for me. Making a cooking show, has turned it into even more fun, as I get to entertain on top of it all, too!"
Tolman is ready to hit the road, after spending more than a year unable to tour, due to the pandemic.
"My summer is pretty busy with shows, which I am very excited about!" gushes the singer. "I can't wait to get back on the road and see fans and get back to real life! I am also working on my second album, that I am thrilled to share with the world as soon as I can."
Tolman is giving Everything Nash an exclusive recipe from her Hey Good Cookin' series, above. She has plenty of concerts on the calendar this year, including performances at all three Country Thunder festivals, as well as at the 2021 Volunteer Jam: A Musical Salute to Charlie Daniels, among other shows. Purchase There Goes the Neighborhood, and keep track of updates at JennyTolman.com.