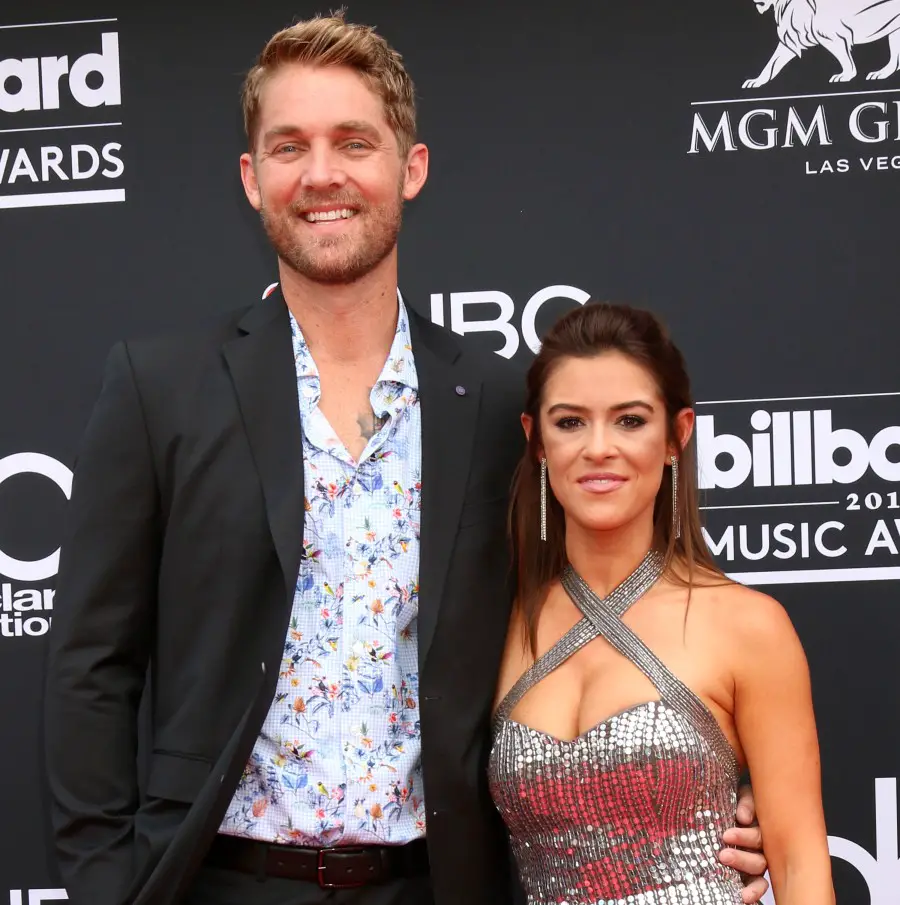 Brett Young and his wife, Taylor, dated for six years and then broke up, before getting back together and getting married. The couple, who has been married for three-and-a-half years and has two daughters, needed the time apart to come back together, stronger than ever.
While there isn't one specific reason why Young and Taylor broke up, the "You Didn't" singer says much of the responsibility falls on him.
"I'm an only child, I'm an athlete, I'm an artist, I'm a songwriter… I'm like all the things you tell your daughter not to date," Young admits to BMLG. "All of those characteristics are kind of the same characteristic. I was competitive in my relationship and I was a fight to win fighter, things that looking back I'm embarrassed about."
Taylor also had her own things to work through, which made both of them a bit like oil and water the first time around.
"And also, she had come out of a relationship that was combative, and so was she, and she's opinionated too," Young shares. "And because I knew she was that way I always was able to justify the way that I was in the relationship by blaming her, 'cause I knew that she was that way. But when we came back together, the thing that made it work this time was that both of us were ready to kind of put our egos down."
While they were apart, Young's career took off, which created a bittersweet moment from Taylor when she heard her ex-boyfriend on the radio for the first time.
"I was driving to work," Taylor previously told People. "I didn't even look down at my radio to see Brett Young and his name. I instantly heard his voice and I pulled over to the side of the road and felt like I was hyperventilating. It was really hard because it brought up a lot of emotion, but I was also so proud of him."
Young ultimately reached out to Taylor, and their second time around, they both found their relationship much easier. Young's latest album, Weekends Look a Little Different These Days, was released last year. Find all of his music here.