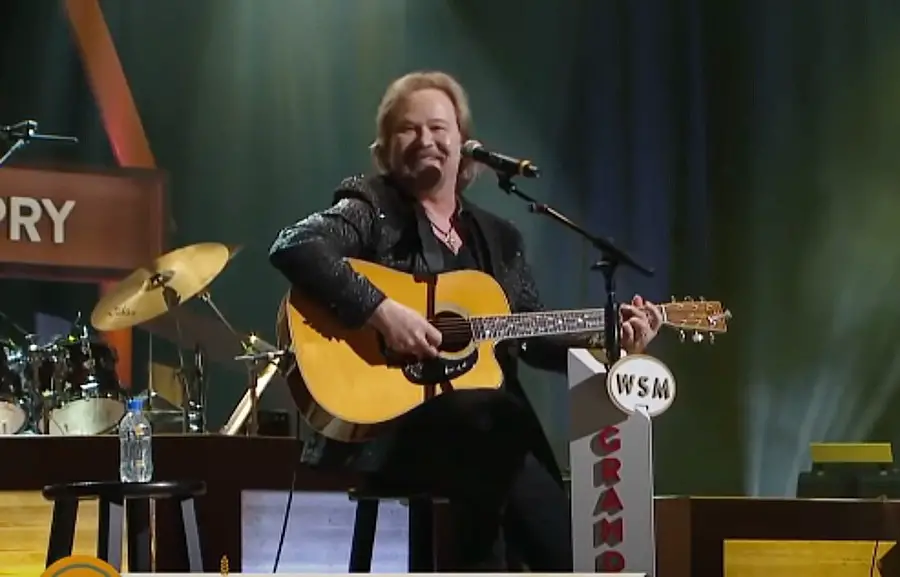 Travis Tritt is honoring several of country music's biggest legends in the lyric video for "They Don't Make 'Em Like That No More." The song, which is from his latest Set in Stone album, was written by Tritt, along with Matthew Dillon Carmichael. Throughout the video, Tritt shows footage of numerous iconic stars, including Johnny Cash, Merle Haggard, Dolly Parton, George Jones, Charley Pride, Patsy Cline, Waylon Jennings and more.
"We talked about, once again, the things that they used to make that would last," Tritt says of the story behind the song (via Jug Country). "The things that they used to sing about and talk about that are still some of the greatest recordings that I've ever heard and the greatest experiences that I've ever had. So, that's where that idea came from."
It's fitting that Jennings was included in the video, since it was the late singer who inspired Tritt to release Set in Stone. when Tritt recalled a conversation he had with Jennings early in his career, after the release of his fourth single, "Put Some Drive in Your Country."
"Waylon Jennings had a lot to do with some of the songs that I wrote on this particular album," Tritt told Music Mayhem Magazine. "The song that starts it off is called 'Stand Your Ground,' the first song on this new album. And it's a song about a conversation that took place between Waylon Jennings and I the first time I ever met him … The first time I ever met Waylon Jennings, he sat me down in his dressing room and he said, 'Listen, I've been hearing all these things they've been saying about you. I just want you to know that everything that they're saying about you is exactly the things that they said about me and Willie Nelson and Johnny Cash and Hank Williams Jr. and David Allen Coe.'
"And he just went down the list," Tritt continued. "He said, 'Just remember this, those people that work for those record labels and those people that work for those radio stations and program those radio stations, they get their music for free. They don't pay a dime for music."
Tritt just announced his Set in Stone Tour, which will begin on March 11 in Orange Beach, Alabama. The tour will begin after his An Evening with Travis Tritt solo acoustic tour, which kicks off January 13. Find more information on all of Tritt's upcoming shows, and purchase tickets, at TravisTritt.com.