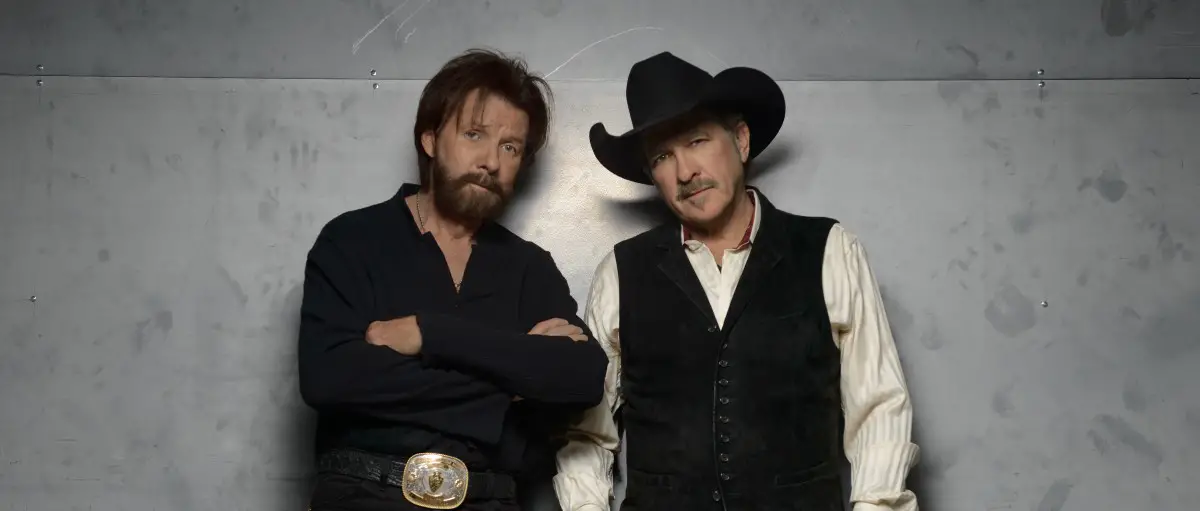 Brooks & Dunn have been nominated for the CMA Award for Vocal Duo of the Year an astonishing 22 times, taking home the trophy 14 times. Kix Brooks and Ronnie Dunn are nominated for it again this year, and while they are happy with the industry recognition, they admit that taking home another CMA Award is no longer as important to them as it once was.
"I think they just needed seat fillers at this point," Brooks quips to People. "I mean, that is a reality for us. We're not really competing at the CMAs with those other acts. I won't say it's embarrassing, but I don't feel like we're really running with the same agenda as those other acts are. They're building their career right now and that's not really what we are doing."
Brooks & Dunn may not feel like they are in the same category as their fellow nominees, but they can certainly still sell out arenas as well as any of the reigning top acts in country music. Currently on their Reboot Tour, which had to be postponed because of COVID-19, Brooks & Dunn play night after night in front of multi-generations of fans.
"I don't know if they got to know us from their parents or from the Reboot album or maybe they actually did hear our songs on the radio," Brooks says. "Whatever the reason is, we are glad they're here because it gives us this feeling that we are doing this for the first time. I mean, you really do get that feeling. It's a great vibe."
Brooks & Dunn have spent most of their career on the road, performing in front of their fans, as well as in Las Vegas as part of their residency with Reba McEntire. For them, seeing a wide age range of fans is a testament not only to their music, but to their fans' loyalty and dedication as well.
"For a lot of our audience, you do get to relive something with them that happened several semesters ago for all of us," Brooks concedes. "We see a lot of fans out there that are our age. We built this career together, with them right beside us. And they're still supporting us like they did back then."
Brooks & Dunn share the CMA Vocal Duo of the Year category with Brothers Osborne, Dan + Shay, Florida Georgia Line and Maddie & Tae. The 2021 CMA Awards will air live live on Wednesday, November 10, at 8:00 PM ET on ABC. Details for this year's ceremony, including hosts and location, will be announced in the near future.
Find all of Brooks & Dunn's upcoming shows by visiting their website.