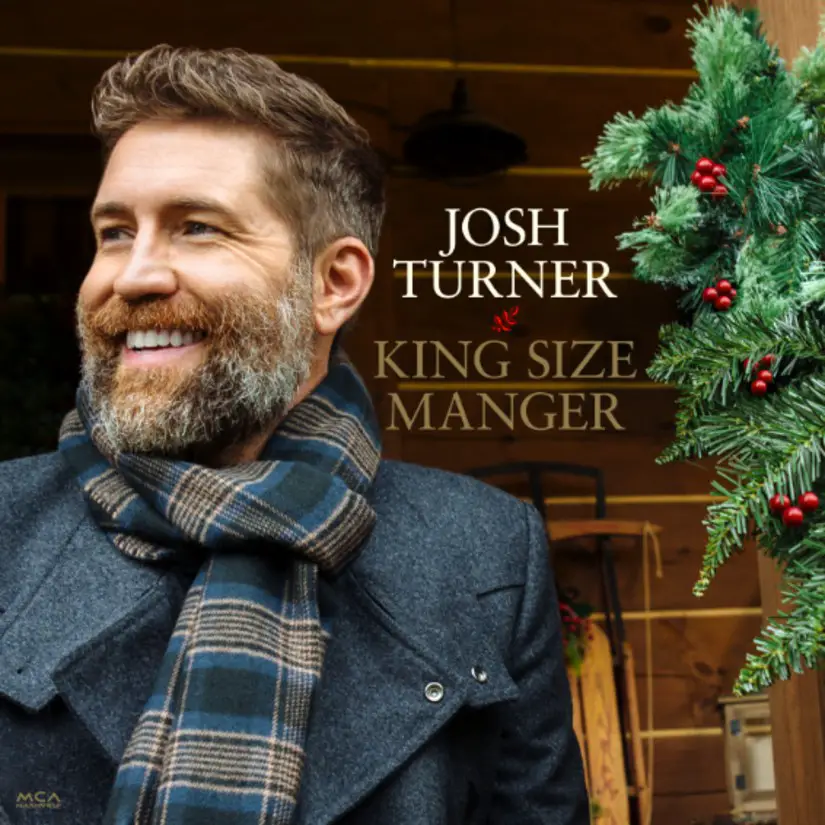 Josh Turner has never hidden his love of Randy Travis' music. So when he decided to record his first-ever Christmas album, King Size Manger, the father of four looked to his own favorite holiday album growing up, Travis' An Old Time Christmas, released in 1989.
"I just had it ingrained in my mind that you got all this other Christmas music out there in the world, but when it comes to growing up in the country and the lifestyle that comes with a country upbringing 'Randy's record, that's it, you know?'" Turner concedes. "I had just kind of tricked myself into thinking that I need to make volume two."
Turner co-wrote the title track with Mark Narmore, one of three songs that Turner penned for the project.
"He was like, 'What a title!'" Turner recalls. "He and I have such a rapport and are comfortable enough with each other to allow the heart and soul to come out of a song that we're trying to write. We sat down and knew we needed to just tell the story of what is a king size manger and why is it a king size manger. So, that's what we did."
Four original songs are included on King Size Manger, along with classics like "Joy to the World" and "Silent Night, Holy Night." The South Carolina native also arranged five of the tracks on the record, embracing his Southern roots more than a polished finished project.
"I allowed my heart to come out," Turner says. "Every single one of them, I had a hand in reshaping and recreating because a lot of these songs had been done so many times. Making a Christmas record can be a mighty daunting task for an artist. There are so many songs to choose from and there've been so many versions of those songs throughout history. It can be intimidating to know whether you'll be able to measure up to what's already been done and when I get to that point, I step back and remind myself that I have to do what I hear in my heart.
"You may be surprised to hear my arrangement on some of these songs that you know so well," he adds. "We had a lot of fun throwing out all the preconceived notions of what a Christmas record should sound like. In my opinion, it's about the words and the heart and soul of how a song sounds. You don't need jingle bells on a song to make it a Christmas song."
Turner will embark on his Holiday & the Hits Tour on November 18. King Size Manger will be released on October 8. It is currently available for pre-order here.