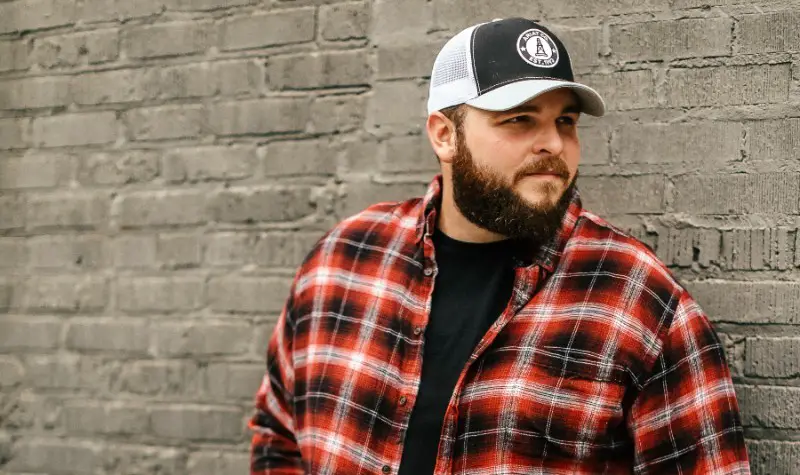 We already knew new music was coming from Jake Hoot, but now we know at least one of the songs will include his new bride, Brittney. The 33-year-old, who often calls his wife up on stage to sing with him, confirms that there will be a duet on his next set of tunes.
"She is such a powerhouse, and we both sing kind of in the same range. So, that's going to help out a lot," Hoot tells Music Mayhem, adding that they wanted a song that not only fit them musically, but lyrically as well.
"We want to sing a song that we both relate to and that we both can feel, because you're going to sing more if you can actually relate to the song," he adds. "You're going to sing more passionately with it. It's definitely going to happen, and we practice all the time."
Not only will the husband and wife sing on his next record, but Hoot also had a hand in writing their new duet as well.
"This new song that I wrote, we're singing it back and forth. We are listening to the demo and practicing and seeing if it's something that we want to do. Whenever the album comes out, it's going to be a duet that we're going to be singing on."
The collaboration will be on Hoot's first full-length album, after releasing his Love Out of Time EP earlier this year.
"It was terrifying to me to do an EP because that was the first one that I have ever done," Hoot concedes. "Now, looking at a full-length album, it's even more terrifying because I want it to tell a story, and I don't want it to be all these different songs that are thrown into something."
The Season 17 winner of The Voice enjoyed extra time with his wife while he was off the road because of the pandemic.
"It's incredible," Hoot gushed to Everything Nash, speaking about married life. "We love it. We were just talking last night about how when we started dating was in the full swing of COVID, and everything was shut down. We just had all this good quality time together. We'd go on these long walks and wouldn't see another soul. It was just this isolated relationship that we were able to do, and just spend so much time together."
Hoot's duet with Kelly Clarkson, "I Would've Loved You," just surpassed two million streams on Spotify. His rowdy new single, "Night Left," is out now. Find all of his music, as well as his upcoming shows, at JakeHoot.com.
Want to watch more exclusive artist interviews? Click HERE to subscribe to our YouTube channel.