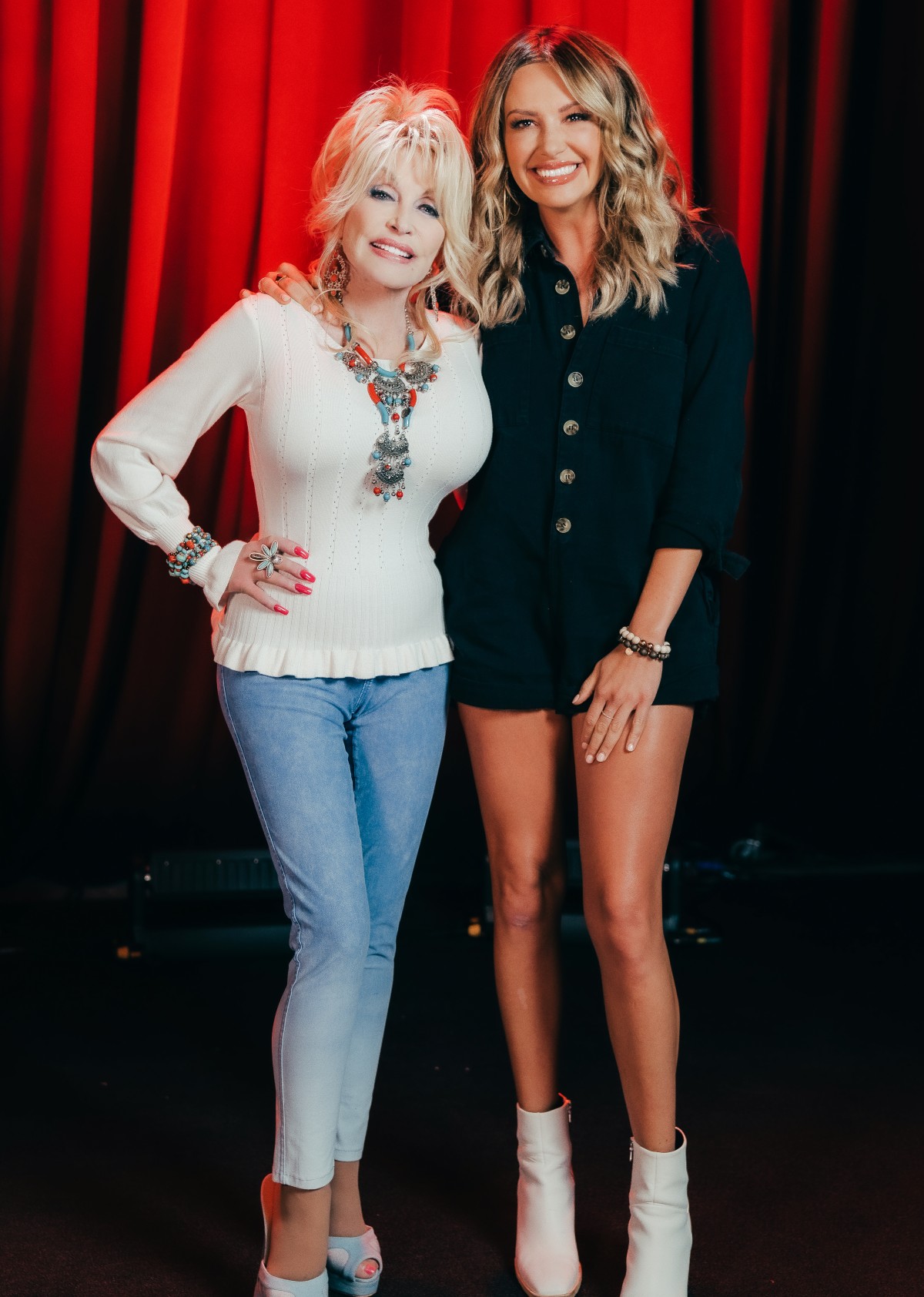 Carly Pearce will be the newest member of the Grand Ole Opry! The Kentucky native was invited by Dolly Parton last week. which was announced during Pearce's performance on Tuesday, June 22.
Pearce thought she was taping an invitation for fans to attend Dollywood, sharing her memories of Dollywood, when Parton surprised her.
"First of all, I wanted to tell you how proud I am of you … they told me that you have been on the Grand Ole Opry 80 times," Parton said. "How do you do that 80 times?"
"I'm just trying to follow in your footsteps," Pearce gushed.
"Well, you should be a member of the Grand Ole Opry," Parton continued. "What's wrong with them? Well, I came here today to tell you, you are now an official member of the Grand Ole Opry.
Pearce later spoke out about the invitation on social media.
"Dreams come true… sometimes even better than you dare to dream," she wrote. "I couldn't be more happy or honored [to] be the newest member of the [Opry]."
Dreams come true… sometimes even better than you dare to dream ♥️ I couldn't be more happy or honored the be the newest member of the @opry 🥲 https://t.co/HOjuD7WALe

— Carly Pearce (@carlypearce) June 23, 2021
For Pearce, there was no better way to be invited than by Parton.
"Dolly is not only one of America's greatest living songwriters, vocalists, entertainers and superstars," Pearce said in a statement. "She represents all of the values country music holds for me. She has the grace of a woman in full, a heart that is all love, the grit to get it done, the courage to stand up for herself and just enough glitter to be everyone's fairy godsister…"
"And the Opry? It's been the greatest love of my life since I was a young girl listening with my grandparents," she continued. "All of the greatest writers, legends and pioneers have been on that stage, and I feel them in my bones anytime I walk in the stage door… To actually be asked to join the Opry family, there are no words."
"When one of ours has a special moment, it's an honor to be part of that," Parton added. "Carly is a real songwriter and bright heart – and I loved getting to ask her to do something so very special."
Pearce has not been shy about her love of the hallowed institution, and her desire to one day be a member.
"I associated playing the Grand Ole Opry with making it," Pearce previously told Everything Nash and other outlets. "When I played my debut, I was an Airbnb cleaner, so I had not made it. But I felt like in that moment, that the Opry took a chance on me. I didn't have a song on the radio, but they just believed in what I was doing.
"I know people play the Opry, but I don't feel like there's another artist in my generation that's really put in the work the way that I have with the Opry," she continued. "I do feel like they were one of the very first champions for me. I meant it the day that I stepped on that stage: I want to be a face of the Opry. I want to be one of those people, in the way that I feel like Carrie Underwood really took it on at the height of her career and put into it what it deserves. I want to carry on that legacy. And I think performing 75 times in five years, hopefully they know that by now."
Pearce will be officially inducted on August 3.